What was New?
Innovations and Improvements
Audials One 2016
New Features, Innovations and Improvements
The Better Approach to Internet and PC Challenges
Audials One 2016 is our answer to the ongoing technological changes on the Internet and to Windows 10. In order to be able to record, download, save and convert anything, software updates are frequently required. Now Audials One 2016 provides an automatic updating of the "recording engine". Even free manual updates – which will be necessary less frequently – will be possible now much more conveniently at just one click. In other areas too, there are both small and large changes as well as innovations and improvements to be discovered and experienced:
Existing Auto-Update Functions of the Predecessors
For all generations of Audials Windows software to date, the databases for internet radio stations, music search plug-ins, podcasts, music TV stations, artist discographies, ID3 tags with album images as well as the music universe artist images will be maintained by the Audials team at various intervals and updated in Audials software automatically in the background. With your unique Audials software license or Audials subscription, you therefore have access to an extensive, extra and free service using existing Audials technology. We will continue doing so and in the future it will be even better!
Streaming Is the Trend of Our Times
Audials is the leading streaming recorder for saving from all paid-for and protected media services. This is something that freeware tools cannot do. Even if they could, it wouldn't be for a very broad range of platforms and it wouldn't last very long due to platforms constantly changing their technologies. Audials has a team of software engineers for maintaining of the ongoing functionality of the Audials recorder by constantly adjusting it and developing it further. This is an investment for us and a promise for our users. However, it is only if the Audials software is kept fully updated that the recording functions can be safeguarded. Prior to the latest generation of Audials, this meant time-consuming effort for users. However, that's all changed a whole lot with Audials 2016.
New Additional Auto-Update Function with Audials Generation 2016
Audials 2016 contains a new powerful recording component, which ensures Audials is compatible with all major audio and video streaming services. Whenever a streaming service will technically change, Audials will automatically update this component at startup. Thus Audials will remain compatible to all major streaming services and allow you to record them in highest quality. The number of updates to download for installation and the resulting time consumption is therefore drastically reduced. Conversely, Audials 2016 users can benefit from new improvements and tweaks immediately when launching the software! Only with Audials 2016, can users keep pace with technological developments, such as those for streaming!
Audials 11, 10 and Older Cannot Record Protected Streams That Use Current Technological Standards
Due to the ongoing changes to platforms and the technological improvements of recent years, older Audials generations cannot record any streams from portals and media services that have switched to the current technological standards (or from other sources once they do so soon). Expired Audials generations, purchased prior to 2014, cannot record any protected streams because the Audials technology did not exist at the time. In addition, they are no longer supported. Information about this development and its implementation was provided in 2014 with the release of Audials 12. This switchover will probably be completed by the paid-for services by the end of 2015, with many video portals likely to follow suit in 2016. If you want download videos from video-sharing Websites as well as recording films and TV series from paid-for services, then switching over to Audials 2016 is not something you should hold back from.
Music Functions Also Benefit Hugely from Auto-Updating
The wishlist function which uses the newly compiled artist directory also benefits enormously from the new auto-update function. The database for music by top artists from each of the genres as well as for albums and samplers is always as fresh as the day thanks to the new auto-update function. Charts to add to your wishlist will also be made available by means of Audials 2016's auto-update in the future. The recording function for music also benefits immensely from the new auto-updates: From Audials 2016 onwards, the recorder is automatically equipped with the most up-to-date coding for recording protected streams as soon as you launch the software.
Switch to the New Audials Generation and Benefit from Auto-Updating Today!
Audials 2016 is Optimized for Windows 10 and Runs Great on Other Microsoft Operating Systems Too!
Microsoft is ushering in a new era with Windows 10. We are following suit because the future of computing belongs to Windows 10. Therefore, many of the adjustments and improvements to our Audials technology have been developed and optimized with the latest Windows operating system in mind. Nevertheless, Windows 8 and 7 are still supported and provide for the full range of functions in the new Audials Generation 2016.
The Audials Licensing Model: Free updates and auto-updates during each generation. Technological leaps forward with paid-for upgrade to the next Audials generation.
With a purchased license key, Audials can be installed and used on up to three Windows computers. Audials AG adjusts the current generation of Audials software to developments on the Internet and in the Windows operation system at its own expense. Therefore, in order to stay fully up-to-date all the time, all free updates within a given generation should always be carried out. From Audials Generation 2016 onwards, the updates are also free of charge but are carried out automatically. Completely new features however will become available by means of a paid-for switchover to the next generation of Audials. For the best possible use of Audials software, we recommend not only carrying out all the free updates, but also upgrading with a great discount to the latest Audials 2016, or using an Audials Gold subscription.
The Classic is Back: Mass Recording Fully Revamped and Improved!
Mass recording has been one of the most popular functions in Audials since 2005. With it you can amass lots of MP3s from a genre on your hard disc at amazing speeds. Over the years, however, it turned out that the genres specified for shows by radio stations were not always accurate. This caused some of the music tracks to be the wrong genre and the proportion of falsely categorized music continuously grew over time. With Audials 2016, the music recordings can optionally be checked first and only then are the tracks that actually match the desired genre saved. In addition, the user interface has been changed so that you can now set a target number of desired music files.
Radio Timer Substantially Improved
The radio timer has been changed to enable the automatic recording of complete radio shows or episodes of radio dramas. Audials can now use the radio timer to wake up the PC for the automatic recording. In addition, multiple radio timers can be set, in order, for example, to plan recording shows at fixed times on different days. The user interface and the controls as a whole have been reworked so that the use of Audials 2016 not only delivers more possibilities, but is also easier and more intuitive for the user.
Social News and Radio Tiles
For the huge number of fans who use Audials to listen to radio, we have perfected the radio tiles view. What's new is that in addition to the radio stations, you can now also access the social news of the radio station via Facebook and Twitter in Audials. The icing on the cake is that you also get the social news about the artist whose songs are being played by the station. This means you get all the newest info both about the station and the stars!
Customer Wishes Come True: Radio Blacklisting
Any radio station in the radio navigation or Audials directory lists can be permanently deleted from by using a blacklist. These radio stations are then not used for the different radio recording functions wither. In this way users can do away with stations they dislike and completely remove them from sight.
Switch to the New Audials One Now and Enjoy All the Benefits!
Head Start with New Artist Directory and a Music Universe
Gathering together 1.000.000 albums by 870.000 artists in one directory has always been a challenge – one that we've taken on again with a new approach in Audials 2016. Thanks to the incorporation of musicians from the world of music, the wishlist is now more aesthetically appealing and, with its completely new user interface, it's more visually engaging and therefore easier to use. The user experiences a plentiful flow of new ideas for additional music wishes by similar artists. For each of the included music genres, Audials now shows you the top artists for you to wish for with a single click. This gives not just an aha-moment, but also delivers a real WOW-effect!
Auto Update Brings You Samplers, Charts and the Current Hits by Top Artists!
In earlier generations of Audials, the databases of samplers and top artists were only updated with the software updates. With the switchover to Audials 2016, we're introducing daily-updated databases, so that the new highlights for your wishlists are available directly at launch and without update installations. The objective here is to bring users an even richer and more extensive range of offers in the future, including when using the charts. This improvement is topped again, however, by the visual layout and the resulting interface with images. Switching over is really worthwhile!
Customer Wishes Come True: Handling Wishlists
Music wishes can now be handled and edited in a two-column view. Many customers wanted to be able to combine, divide, mix and merge Audials wishlists. We are happy to have granted this wish in the 2016 version, so that all users can benefit from the ideas of the Audials Community when switching over to Audials One 2016.
New Artist Directory Also Used in Music Search
In order to provide music turbo-fast, users benefit from the improvements in Audials 2016 not only when making their music wishes, but also when using the music search function. This means you enjoy the benefits twice over when you change to Audials 2016.
Switch to the New Generation of Audials One Today and Get Started!
Audials Now Recommends Hits by Top Artists
As soon as you access the music search, the brand-new artist directory is activated and suggests hits by top artists to you. You can then select the music you wished for directly or use the additional suggestions to become more familiar with top artists from 120 genres.
Faster Music Searches with Better Appearance and Two New Search Options!
Thanks to the development of new coding, search results now appear much faster. With the new Audials One 2016, you can chose whether you want just one artist's version of the song being searched for, or versions from all available artists. This means that if you enjoy one song in particular, you can use this new Audials option to get all the renditions and cover versions by other stars. In the new artist directory, an image of the currently selected artist now also appears in the background.
Music Collecting Developed Further: Two New Search Categories
With the new "Own artists" category, Audials shows you your very own music universe by using the images of the artists whose tracks are already in your music collection. With one easy click on the artist, you can now have Audials One 2016 add additional music for you. The "Charts, sampler" category from music wishes is, of course, also available in the music search, as is the artist directory.
Auto-Update Delivers Current Hits by Top Artists, Samplers and Charts!
With the switchover to Audials One 2016, we are now introducing daily-updated databases. This means that new entries into the charts and the newest hits by your favorite artists can be snatched up using the music search and saved directly to the cloud, your smartphone or elsewhere in the right format.
Your Previous Audials Was Fast - the New Generation of Audials One Is Even Faster!
Brandnew! Record All Episodes and Seasons of your Favorite TV Show Automatically!
With the new Audials One 2016, you can automatically record original programs and all other series from Amazon Instant Video or Netflix episode by episode using the new autoplay function in the video stream recorder. This allows you to save every season of your favorite TV show almost overnight. It works great with the Google Chrome browser and in any data format for PC, games console, smartphone and tablet.
Doing Everything We Can to Assist You!
In the predecessor version, Audials One 12, we introduced preconfigured recording methods with tiles for the most popular video streaming services as well as the control window. This was the first step towards simplifying a complex process and enabling you to use the best recording method for any stream with just a few clicks. Building on this innovation and developing it further, we have now refined the process so that you get step-by-step help about the right method to achieve the best results. Among other tweaks, this process has also been substantially improved in the control window of Audials 2016 and expanded with additional help.
Small Cause – Big Effect:
In the predecessors to Audials 2016, the setting for frame rate was fixed at 25 frames per second (FPS). If the recording source also ran at 25 FPS, then there were no quality problems. More recently, however, many of the larger video services have increasingly been making the changeover to streaming videos, series and films at varying (and sometimes arbitrary) frame rates of between 23.98 and 29.97 FPS. One of the reasons for these different rates is the use of film streams on cinema or television screens. Audials 2016 gets you equipped:
Higher Quality with the Right FPS Setting Thanks to Audials 2016
Within a brief moment of the video stream starting, Audials One 2016 is able to determine its frame rate and gives a warning in the control window that suggests switching settings. This way, you can stop recording the film at the start, change the FPS setting and then restart the recording of the film so that the process is completed perfectly and without loss of quality.
Ensuring Successful Recording
It's easy to underestimate the workload placed on a computer when recording. For a 90-minute movie in full HD with a resolution of 1.920 x 1.080 pixels and 25 frames per second, a Windows PC has to record a total of 135.000 images and 279.936.000.000 pixels, while simultaneously playing the film. Many PCs are just not designed for this level of performance.
With the new Audials Generation 2016, the recording coding has been further optimized. In addition, there is also the new resolution limit function. This means there are better chances that even an entry-level PC or an older high-performance model can record and save full HD films from start to finish. Older versions of Audials unfortunately had no comparable facility for providing support to computers lacking processing power.
Auto-Tagging of Films and Editor for Manual Changes
In Audials 2016, films recorded from online video services and TV series recorded from online players are automatically named and supplemented with tags for the video title, DVD cover image, genre, year, cast, director, producers, scriptwriter, production company and country of origin in addition to the information about the recording source, bitrate and the containing folder. Using the editor, you can change this information manually at any time you want later on.
Avoid the Annoying Commercials of Media Services and Video Portals
Commercials, commercials and more commercials! It's free to watch music videos, funny clips by amateurs and professionals and so much more. However, the video portals often bombard you with advertising clips before you watch. Although this is important for the service's financial sustainability, it can make things annoying to watch. In any case, no one wants to record these commercials. That's why Audials 2016 has a commercial blocker so that advertising before the main video is now recognized and largely avoided.
Another Important Innovation for Video Portals
All video portals stream videos the way they want themselves. While some video-sharing Websites use no EME or other DRM system, the sites are still always tricky to record because of its HTTPS-based protection. There are often commercials before the actual video clip and other advertising that fades in at the bottom of the player. Audials detects the initial commercials and can also do away with the other in-video advertising by using a special process. Simply enter the link to a video and then use the selection function (also a new addition) to choose the resolution, Dolby standard or 3D settings to have the video recorded immediately. You don't need to watch the video again while this is being done.
Only Audials 2016 Controls the Chaos with the Display Protection on the Internet
Different video portals use different protection systems for different browsers. This means things get really jumbled and that some portals cannot be recorded with certain browsers due to their DRM display protection. Audials 2016 delivers an intelligent solution: Based on the day-to-day work of our experts and by means of the new auto-update function, Audials One 2016 always recommends the best browser for recording!
Without Auto-Update Days Are Numbered for Recording Popular Online Video Services
The big players on the Internet have already switched their video-on-demand services over to the new EME & HTML5 standards in order to protect their video streams. Video portals are increasingly using HTTPS. The remaining platforms and providers are going to follow suit. Only Audials from Generation 2016 onwards is in the position to deal with these new standards thanks to its new technology and auto-update function. These developments mean Audials 2016 is able to deal with the near weekly changes made to video platforms.
Keep Using the Recording Function in the Future. Switch to the New Generation of Audials One Today!
High-Speed Ripping Delivers Double the Speed for Recording Music!
Audials can play music from Spotify™ or other music streaming services at double the speed silently in the background and record it with no loss of quality. This way you get lots of tracks saved in top quality in half the time with all ID3 tags, album images and song lyrics on your hard disc, in the cloud or transferred directly to a connected smartphone.
Mini-Window Evolution
The mini-window informs you with additional notifications about the best method to use for each source. You therefore have absolute control while recording. The mini-window can now also be minimized. In this way, Audials can record music streams completely invisibly for you in the background.
New Auto-Update Function in 2016 Version Provides Top Technology with Every Use!
Not only when saving video, but also when recording music from Spotify and similar providers, the ability to record is dependent on having the latest and best version of the Audials recorder. Only with Audials Generation 2016 is the newest recording coding for your Audials Software immediately and directly provided every time you launch the software!
Benefit from Double Speed at a Low Price Today!
Convert for Everyday Needs Fast and Easy with 84 Device Profiles
New and up-to-date device profiles and additional file formats provide even more flexibility and comfort in Audials Generation 2016. This means, for example, you convert a HD blockbuster movie to the right format with a single click and with perfectly adjusted resolution for your device. You bring the film and the devices – and Audials takes care of everything else, knowing all the most important details about video formats, including codecs, containing folders and the rest!
Computer Workload for Copying Films from Apple iTunes Often Underestimated
In Audials 2016, the copying of protected films using playback-based recording has been further optimised. For a 90-minute film in full HD with a resolution of 1.920 x 1.080 pixels and 25 frames per second, a Windows PC has to record 135.000 images and a total of 279.936.000.000 pixels while simultaneously playing the film. Many PCs are not designed for this level of performance. With the new Audials Generation 2016, the recording coding has been further optimised. Using the new resolution limitation function, even entry-level PCs and high-performance models of years past can record and save full HD films from start to finish. In addition, you have full control while recording with the new mini-window.
Advanced Converting Settings
If your device is not among the 84 preconfigured device profiles or you want to set up a specialised setting, then Audials One 2016 gives you access to even more options for configuring new individual profiles with an expert mode that has 1.000 possible combinations.
Attention! Please Note: DVD-Copying with Windows 10!
In Windows 10, Microsoft has not provided any software for the playback of DVDs. From Generation 2016 onwards, we have provided for the use of VLC Media Player as the playback software for recording so that when switching over to Windows 10, you can still continue to copy and archive your DVDs with Audials.
Switch to the New Audials Software with Multiple New Features and Improvements Today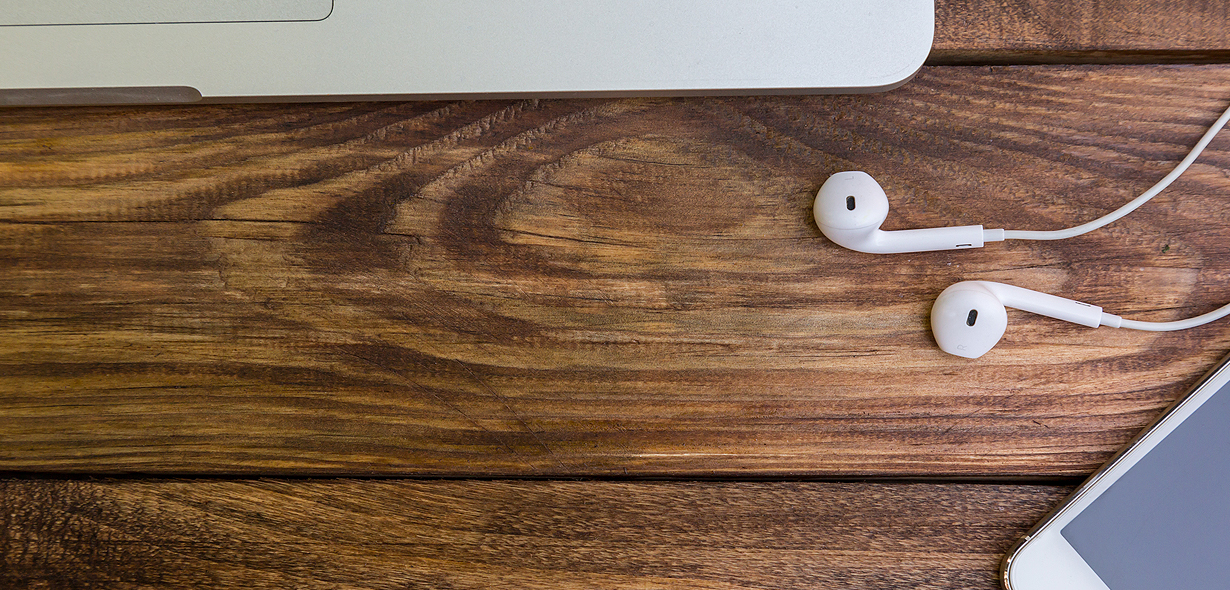 Audials started out with music in 2004. Since 2008, we have also been dealing with videos. With Audials 2016, video functions have fully caught up thanks to the new video library for managing your films.
Finally! Auto-Tagging of Movies and Editor for Manual Changes
With Audials One 2016, recorded movies and TV series from online video services and media libraries on the Internet and DVDs can be automatically named and supplemented with tags for the video title, DVD cover image, genre, year, cast, director, producers, scriptwriter, production company and country of origin in addition to the information about the recording source, bitrate and its containing folder. Using the editor, you can change this information manually at any time you want later on.
At Home It's Now Like Using an Online Video Service!
Music collections and video libraries require files to be displayed and organized in different ways. That's why we have developed and upgraded the video library for Audials 2016. This means you finally get your films displayed with the DVD cover images in a high-quality list view. Instead of only having a film title or description, you can browse through your video collection with the film cover images to find and play the video you want. With switchable viewing modes, you can choose for yourself whether your collection is displayed as DVD cover thumbnails, a column list or an overview list.
Your Video Library – Organized Optimally!
Tagged films are automatically sorted into a folder with the corresponding film genre. This means that with each new film added, your own personal video library is being automatically expanded. You can also manually add folders for your favorite actors or directors or, if a film has more than one part, put all the parts together in a special separate folder.
Nearing End of Page!
Popular Clouds Are Automatically Recognized and Offered as Sources
With Windows 10, Microsoft OneDrive is getting a huge boost and being increased in size. At the same time, it's impossible to forget Dropbox as the pioneer in its field. These and other clouds are automatically recognized by Audials and offered for exporting your media in a redesigned user interface. This means that working with clouds has become a lot easier with Audials 2016.
Tag Editor Modernized
For individually tagging files, the tried-and-tested editor has been revamped and given a clearer layout. There is also now a tag for album artist for naming additional artists who collaborated on the album as guests or friends.
Social Media News about the Artists from Facebook and Twitter
Without using any additional browser or app, you can follow the news and information about your favorite stars directly in Audials and stay up to date about when their next album is coming out or next gig coming up.
Everyone Has a Viewpoint – With Audials You Have a Lot
In addition to the viewing modes already provided, users also wanted a section for their music collection similar to the example set by Apple iTunes. We are happy to have granted this wish.
Improvements to Display and Visuals
To ensure that you can enjoy your music and entertainment even better, we have made improvements to the display features and appearance year on year.
End of Page! Switch Over Now!