The best Netflix Downloader 2021 - How to screen record Netflix
Last update: November 2nd 2021
Netflix offers a huge variety of series and films, but the problem is: You need an internet connection when you want to access them. If you want to watch Netflix offline, you should look for a Netflix recorder tool. We have investigated which tools are the best for recording movies and shows from this streaming service.
Some of them are simple screen recorders that record the video while it is played back. Other Netflix recorders can save videos in highspeed, i. e. that you do not need to watch the video in order to get it as a file on your PC.
If you are looking for a Netflix downloader, you should know that Netflix downloads are not possible. Instead you can use a software that does the job of a Netflix downloader by recording from the screen.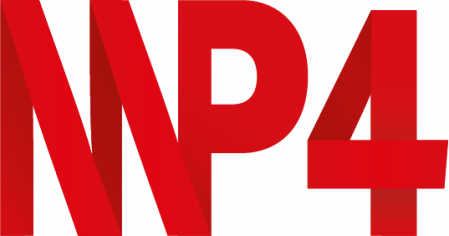 In this article we will present you Netflix recorder tools that are worth mentioning when it comes to Netflix recording. You will learn their most important advantages and disadvantages. A table will sum up the most important facts about the Netflix recorder software. Let's start!
Important: DMCA 1201
The US Copyright Act (DMCA) stipulates in Article 1201 that no "effective protection" of copyright-protected content may be circumvented.
The tool "Audials Movie" presented here fulfills these requirements by exclusively accessing unencrypted images of the video being played using "Screen Recording" technology.
Contents that are only played by the streaming provider with effective DRM protection against recording - this is sometimes the case, for example, for videos in the highest resolution levels - can therefore not be saved with it.
The best tools to record Netflix
1. Audials Movie
With the Netflix recorder tool for Windows Audials Movie, you can record all videos that are available on Netflix and save them on your PC as MP4 or MKV files for your personal use.
Audials Movie also has bonus features for Netflix: First, you can record the Netflix videos with subtitles. Second, Audials Movie records Netflix in FullHD. If you wish, you can activate the GPU encoding and Audials Movie will use the maximum performance of your graphics card to provide high quality video files. When the recording will be finished, the tag search engine will search for suitable descriptions (tags). Third, Audials Movie is a practical software for those who have subscribed to several video streaming services because it also captures all other important streams. Therefore, you do not need to buy further software.
You need to record several movies at once? Just copy and paste the Netflix URLs into Audials Movie and use the batch recording feature. The movies will be played back and recorded automatically.
A function that makes Audials Movie unique is the fact that it records Netflix in 2x speed. Like this, you can record a 2 hour movie within 1 hour.
If you purchase Audials, you will have 14 days money-back guarantee. Your Netflix login data are protected as you do not need to enter them into Audials.
However, Audials Movie only supports Chrome, Firefox and Edge and not the Opera browser. Please note that it is merely available for Windows and for Apple (via Parallels).
Pros
2x recording speed
records subtitles
can record in high definition / FullHD (720p / 1080p)
GPU encoding
records other streaming services
batch recording mode for several videos
automatically searches for tags
your Netflix login details are NOT required
14 days money-back guarantee
Cons
​​​​​​does not support the Opera browser (but only Chrome, Firefox and Edge)
only available for Windows and Apple (via Parallels)
2. Replay Video Capture by Applian
Applian Replay Video Capture (also called Replay Video Catcher on the manufacturer's website) is a Netflix recorder with a clear user interface. To record any video that is shown on your screen, click Get video and it will be automatically detected. To start recording, click the Record button and Replay Video Capture will store the video to your PC. As Replay Video Capture only records the screen, the resolution of your video will depend on its size. Unfortunately, this tool contains the basic features only and it does not offer more things that make recording Netflix easier or faster.
3. PlayOn Desktop
With PlayOn Desktop, you can record Netflix series and movies, but also videos from many other streaming sources. The only thing you have to do is to find the Netflix video you need with the PlayOn search function and to click the recording button. The video will automatically be recorded for you. If you want, you will be able to record the subtitles.
However, before using PlayOn you will have to decide whether you trust this manufacturer so that it is not a problem for you to enter your Netflix credentials in PlayOn Desktop. Unlike Audials Movie, PlayOn Desktop does not have the GPU encoding to assure the maximum quality your PC can provide.
Netflix downloaders you should avoid using
There are some tools that call themselves Netflix downloaders. They do not work like screen recorders because the user copies the Netflix video URL into the Netflix downloader and the movie is saved in high speed to his PC as a video file. The manufacturers do not explain how the recording/downloading really works, that is why it is recommended to not use these tools:
At a Glance: Comparison of the tools to record Netflix
Here you will have an overview of all tools that have been mentioned in this article:
Audials

Movie

Applian
PlayOn Desktop
Screen Recording
✔
✔
✔
2x speed
✔
-
-
Best frame rate automatically
✔
-
-
Batch recording
✔
-
-
Smartphone and cloud media manager
✔
-
-
Price
$29,90
$39,95
$19,99*
Summary
All these products have a clear user interface and you will be able to save Netflix movies and series in HD. However, most of the tools are not specialized in recording other streaming services. With Audials Movie, you can record from all important streaming services. You will have 14 days money-back guarantee for a software that has the best price-performance ratio.
Try the Audials Movie demo for free
How to record a Netflix video on mobile phone and tablet

In case you haven't a Windows PC, you will also have the oppourtunity to record all the Netflix videos you love.
iPhone, Android: Use the Netflix app to download the videos
Step 1: Start the Netflix app.

Step 2: Navigate to the film or series you want to save on your device. Click "Download".
Step 3: After the video has been downloaded, open the "Downloads" menu item.
Important to know:
You cannot download all Netflix videos like this.
You need to install the Netflix app in order to be able to download videos from Netflix directly.
iPhone: Record on your PC and move the file via iTunes
Step 1: On your Windows PC, use the Netflix recorder "Audials Movie", and record the movie or episode, like described above.
Step 2: Right-click onto the video file, call "Export to > iTunes".
Step 3: Connect your iPhone or iPad via a cable.
Step 4: Use iTunes to copy the video file onto your iPhone.
Android Smartphones and Tablets: Record on PC and copy file
In order to watch a Netflix video on your Android device, you can record it on your PC and then transfer it via a USB cable.
Step 1: Record the Netflix video with Audials Movie as described above.
Step 2: Click "Storage: PC" on the bottom auf Audials Movie, then click the + Icon to add your device and then choose "Android Smartphone, Tablet...".
Step 3: A new dialog will open where you will be asked to connect the Android device via USB and to select it.
Step 4: Follow the instructions to copy the video on your Android device.
Please note
Videos from Netflix™ are copyrighted. Any redistribution of them without the consent of the copyright owners may be a violation of the law in most countries, including the USA. Audials AG is not affiliated with Netflix™, nor the company that owns the trademark rights to Netflix™. This page is provided for compatibility purposes only, and in no case should be considered an endorsement of Audials Software products by any associated 3rd party.