Audials News
Get the latest news and find out what makes Audials Software so popular
New! Audials Informer August 2020
For the last month of summer, you will receive recommendations for new music from the areas of pop, US singles, independent, etc. as well as new films and series. We wish you a lot of fun with it and exciting entertainment.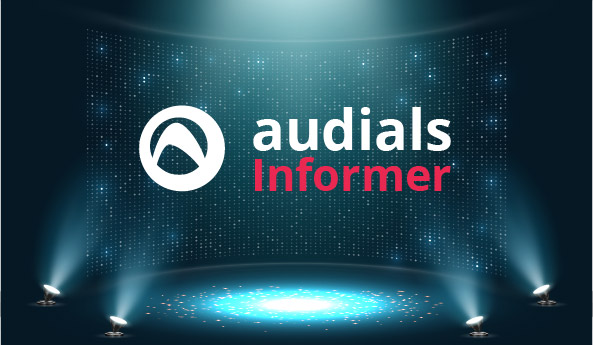 Brand New Songs
Are you curious about the novelties the music world has given us? In Audials Brandnew you will find a list with the latest songs.
Pop, Rock, US Single & Co.
New Films and Series
Do you need replenishment for a movie night? We have put the streaming highlights for you together in Entertain Films & Series.
Audials Moods
Enjoy the last month of summer with our two good mood wish lists, which you can access here: Audials Moods.
Independent Songs
Are you already sure about your favorite music styles and you are looking for something new? Then the Independent Hits of the Month could be a nice variety for you.
The Lyrics of the Month
In Audials Lyrics, we present you a lyrics that stands out. The song picked this month is about the relationship between dream and reality.
Tip of the Month
Do you often watch a certain live stream? In this guide, we'll show you how to add it to your favorites in Audials to make it easier to find it again. So you can play it in the twinkling of an eye and record it if you wish.
You missed an Informer?
Audials News
THIS ARTICLE