Audials News
Get the latest news and find out what makes Audials Software so popular
Bloggers like the freeware Audials Play
The recently launched Audials Play freeware has been reviewed by bloggers and here you have some quotes from their articles.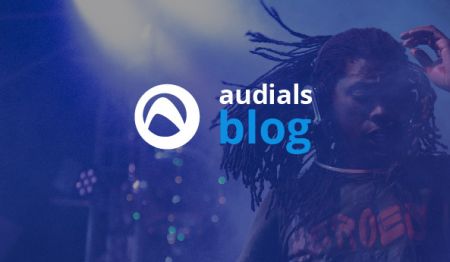 betanews.com
(about Audials Play for Windows 10)
"The app supports local music playback as well as playback of Internet Radio, podcasts, music from various free and paid sources, TV streams, and more."
"The interface is well designed."

techrrival.com
(about Audials Play for Windows, Android & iOS)
"With traditional radio, you could only listen to the local radio stations. Audials Play lets you listen to local stations as well as international radio stations too. With the help of the internet radio, you can virtually visit most countries and listen to their radio stations for free!"
"Recording songs on Audials Play is super convenient. The application identifies the music and lists them separately with proper metadata without the radio jockey's commentary."
"Overall, we were honestly surprised with the number of features Audials Play has, and we definitely recommend you to give it a shot if you are a radio enthusiast."
"Audials Play is a great free app for people who are passionate about radio and podcasts."

andro4all.com
(about Audials Play for Android, translation)
"So, if you belong to the world of lovers of radio, podcasts and music, you have to try this fabulous free streaming application without ads."
"Audials Play is a completely free radio and podcast application free of commercials, with it you also have the possibility to record entire broadcasts on demand or songs separately, to always carry the music you like with you and listen to it at any time, even without an internet connection."
,,Simplify your life and enjoy countless music, radio stations and podcast episodes with Audials Play, you just have to download your application and enjoy excellent content without ads!"

androidphoria.com
(about Audials Play for Android, translation)
"This streaming platform allows you to listen to more than 100,000 radio stations from around the world with MP3 or AAC formats. In addition to 36 thousand stations in the United States that are divided by categories and 260 thousand podcasts divided by country and genre."
"Undoubtedly one of the strengths of Audials is that it does not have ad banners or advertising in the form of audios. The only advertising you will hear in this app is the one that some radio stations have."

softzone.es
(about Audials Play for Windows, translation)
"Audials is a totally free media manager that we can use to centralize our music, as well as access thousands of radio stations, television channels and podcasts from a single place. In addition to centralizing all our content, it also allows us to organize it to our liking, upload it to the cloud and even synchronize it with other PCs or mobile devices."
The highlighting is not in the original texts.
Audials News
THIS ARTICLE