Audials News
Get the latest news and find out what makes Audials Software so popular
New! Audials Informer January 2021
Find out what music, movie, and series highlights are available this time in the Audials Informer newsletter. We thank you for your interest and your loyalty and wish you a pleasant start to the new year!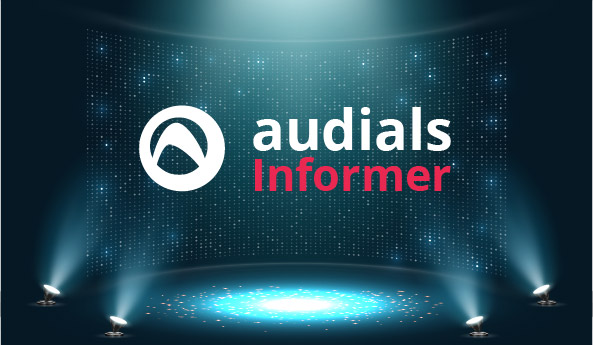 The Latest Music Charts
Are you curious about which songs have been released in the last few weeks? You can find the latest hits in Audials Brandnew.
Enjoy the Variety of Genres
Whether pop, rock, US singles, music videos, oldies or dance hits: Entertain Music offers you a wish list for each of these genres!
Independent Hits
In addition to the wish lists for the different genres, we have selected further hits for you under Independent Hits.
Songs for Every Mood
No matter if you need to be cheered up, are in a romantic or melancholic mood, or want to chill out: In Entertain Moods you get the right wish lists.
Movie and Series Tips
Lyrics of the Month
Tip of the Month
Audials is now available as an Android app with a new design. It allows you to transfer your music collection wirelessly from your PC to your smartphone and listen to radio & podcasts. Learn more about the app's features here.
You missed an Informer?
Audials News
THIS ARTICLE