Audials News
Get the latest news and find out what makes Audials Software so popular
New! Audials Informer May 2021
Learn in this Audials Informer newsletter which films, series, and documentaries are streamed by the two most popular video streaming services right now. Thanks to the Audials chart tips, you will keep up to date in the field of new music.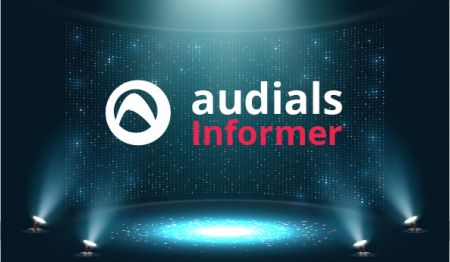 The New Top Songs
You can get the recent chart songs with the Brandnew wishlist.
Pop, Dance Hits & Co.
Enjoy further pop, dance, rock, and music video hits by Olivia Rodrigo, Lost Frequencies, Ariana Grande and others. Additionally, you can listen to the top songs of the seventies.
Independent Hits
Besides the mainstream music, Audials offers you a wishlist with the best independent music.
Audials Moods
You will surely be in a good mood with songs by Jason Derulo, Harry Styles and many others artists. Open the Audials Moods wishlists
New Films, Series, and Documentaries
You will learn on our video streaming tips page what Netflix and Amazon Prime Video are offering you right now.
The Lyrics of the Month
You should hold anybody who helps you through difficult times in high esteem and you should show that you are grateful. Justin Bieber does this in his song Unstable (featuring The Kid LAROI). Read the lyrics
Tip of the Month
You want to play back the songs you've recorded in an individual order? Then just create your own playlist in the Audials software. How-to
You've missed an Informer?
Audials News
THIS ARTICLE