Audials News
Get the latest news and find out what makes Audials Software so popular
Audials Tips: How to listen to, save and subscribe to podcasts and how to access video podcasts
Audials Newsletter May 2023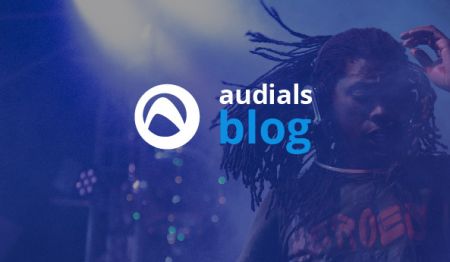 In this newsletter, we present to you the podcast features in the latest Audials One 2023. You can use the software to discover countless podcasts on a wide range of topics even more easily and comfortably. Listen to audio or video podcasts, download them, subscribe, and enjoy them.
Our tip: Listen to, save, and subscribe to audio podcasts
Discover audio podcasts on topics such as news, sports, technology, science, health, society, and many more! In the Podcast view, you can find new podcasts, listen to individual episodes, and save them. Favorite frequently listened-to podcasts to find them more quickly.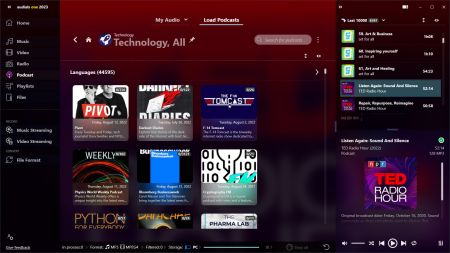 After clicking Subscribe and favor podcasts, Audials One will automatically save the latest episode on your PC.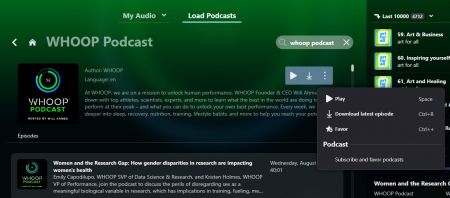 You can find all downloaded podcasts, sorted by date and with a content description, in the new sub-tab My Audio in the Podcast view. Do you want to get more episodes of a specific podcast? You can get them by clicking on Load more. Copy your audio files to other devices to listen to them there.
Are you interested in content in other languages? Then choose a second language for your podcasts, such as Spanish, Italian, German, or French.
Our tip: Watch, save, and subscribe to video podcasts
Under Video -> Video Podcasts, you can find, watch, and save new video podcasts similar to what was described above. Different languages and topics are available here as well. Subscribe to or favorite video podcasts that you find enjoyable to watch.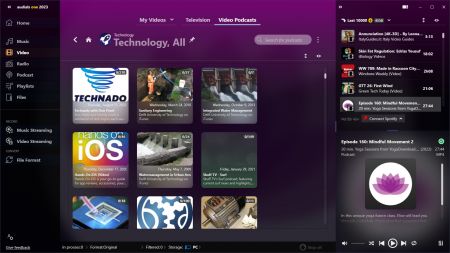 You can see all your saved video podcasts under Video -> My Videos.
You missed the newsletter?
Audials News
THIS ARTICLE