Audials News
Get the latest news and find out what makes Audials Software so popular
New! Audials Informer December 2020
There are only a few weeks left until Christmas and New Year. Enjoy the pre-Christmas and holiday season with new songs, movies, and series we have selected for you!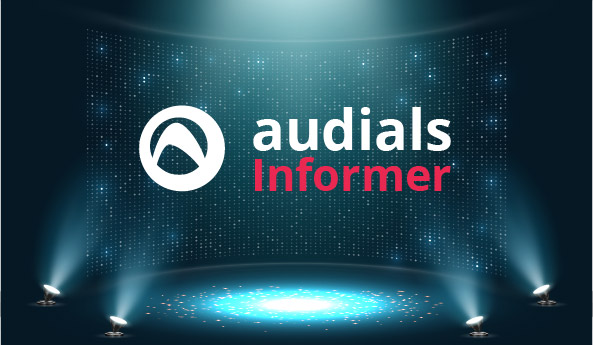 Brand New Hits
Do you want to know which new songs have been released recently? Then get the Brandnew wish list with songs by Ariana Grande, Sam Smith, and others!
Pop, US Singles & Co.
Experience wonderful moments with rock songs, US singles, pop songs, oldies, music video hits, and the dance charts. You can find all this in Entertain Music.
Indie Songs
The Top Films and Series
Since it is cold outside, winter is the ideal time for a movie night. We have summarized the highlights for you in the film and series tips.
Songs for Good Mood and Relaxation
Get in the mood for the upcoming festive season with Winter Moods. You can find them here: Audials Moods.
Lyrics of the Month
Winter Moods include the song "This Is Christmas" by the Goo Goo Dolls. This will definitely get you in the Christmas mood! You can find the lyrics in Audials Lyrics.
Tip of the Month
You missed an Informer?
Audials News
THIS ARTICLE