Audials News
Get the latest news and find out what makes Audials Software so popular
New! Audials Informer October 2020
Start the autumn in a good mood with new chart hits and Audials Moods wish lists.
Experience pure excitement with this month's series and film recommendations. This way autumn blues have no chance!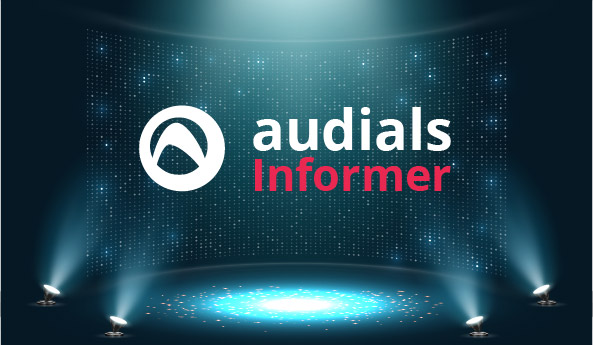 The Latest Chart Songs
There are new songs by Ava Max, Katy Perry, and the K-Pop band BTS! Fulfill the Audials Brandnew wish list and listen to the latest songs of the month right away.
The Best Music Entertainment
More wish lists await you in Entertain Music: whether US singles, rock, or the nineties - you are sure to find the music that interests you.
The Streaming Highlights
For film and series lovers, Audials Films and Soundtracks offers, as always, a selection of recommendable series, films, and documentaries as well as a wish list with film soundtracks.
Audials Moods
Get in the mood for autumn with Autumn Moods and three more Audials Moods wish lists for this month.
Lyrics of the Month
Often we only realize that we will lose someone soon when it is almost too late. The band LANY wants to tell us this in their melancholic song - a song that should save us from the same mistake. You can find the lyrics here: Lyrics of the Month.
Independent Charts
Are you more interested in indie than mainstream music? Then you might like the Independent Charts wish list.
Tip of the Month
With Audials software, streaming services can be searched for specific artists, albums, or songs, for example. Like this, you can record the music that is missing in your collection. Instructions: Search through streaming services.
You missed an Informer?
Audials News
THIS ARTICLE