Audials News
Get the latest news and find out what makes Audials Software so popular
New! Audials Informer February 2021
Enjoy the latest chart songs, get wish lists with the most diverse genres as well as tips about new movies and series. We wish you the best entertainment!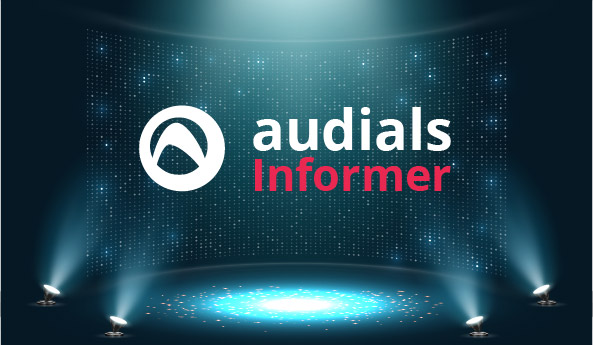 Brandnew
For the curious, we collected the ultimate music novelties in our Brandnew list.
Entertain Music
Upgrade your collection with more songs from the genres pop, US singles, rock, dance, oldies, and music videos here: Entertain Music.
Independent Songs
Video Streaming Tips
Music for Every Mood
Whether you're happy, romantic, chill, or melancholy, whatever your mood - one of Audials' mood wish lists is always right for you.
Lyrics of the Month
Do you want the songs you listen to to be thought-provoking? In Audials Lyrics, you'll get a lyric tip that meets your expectations.
Tip of the Month
Find the best podcasts and radio stations with the Audials app for Android. You can transfer songs recorded on your PC wirelessly to your smartphone and listen to them at any time. More about the app's features.
You missed an Informer?
Audials News
THIS ARTICLE