Audials News
Get the latest news and find out what makes Audials Software so popular
What bloggers and journalists think of Audials software
Journalists and bloggers have extensively tested Audials One and the new freeware Audials Play and now they have published their results.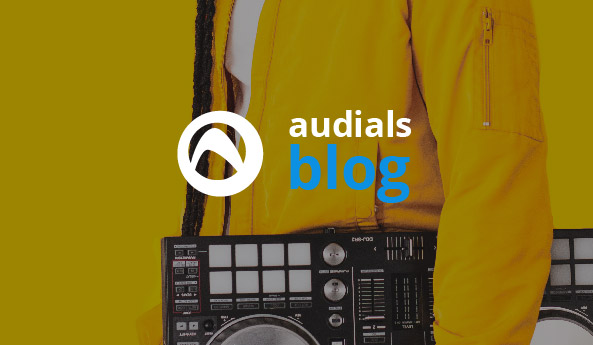 SoftoCoupon.com
(about Audials One)
"Finding, saving, and managing various forms of digital media has become easy and risk-free because of the Audials One."
"Specially designed for Windows devices, the Audials One 2021 is an ingenious application that can help you find, save, record, download, and manage digital media like movies, music, live TV shows, podcasts, and even the radio. It is an application designed for hungry consumers of digital media."
"The Audials One 2021 offers a seamless recording experience by prompting the browser to increase playback speed when recording videos. It allows you to store an offline copy of your videos with fast speed and no loss in video or audio quality of the recorded files. Twice as fast as its predecessor, Audials One 2021 can record music from popular streaming platforms at up to 30 times the speed in high-resolution and in lossless encoded format."
Makeuseof.com
(about Audials Play and Audials Android App)
"Once installed, you can expect a powerful collection of tools for music, radio, and TV."
"From national radio to local radio, community radio, and online-only stations, with 100,000 stations to choose from there's literally a world of radio at your fingertips. Whilst a radio station is playing you can choose to record the content, visit the website, set the station as a favorite, or even ban it!"
"Essentially the ultimate radio, music, and podcast app for mobile, the app provides access to the same vast library of audio that the desktop app links you to. Furthermore, using the Audials mobile app lets you stream content from your desktop to your phone or tablet."
"a great tool for putting all the music you love in one place"
Droidgamers.com
(Audials Play and Audials Android App)
"You can search or browse Audials Play by country, genre, artist, or whatever, and the search tool is incredibly powerful."
Digitalconnectmag.com
(about Audials Play)
"Search for content on streaming services such as Spotify, Amazon Music, Soundcloud, Vimeo, and more all at once!
Find and get new music. Explore, organize import-export the songs in your collection."
Android-User.de
(about Audials Play and Audials app for Android)
"With a free Audials account, you have the option of recording every song and film from your PC via the web and also synchronizing your favorite channels with Audials on your PC."
"With Audials Play you have a large number of radio stations and podcasts directly on your smartphone. You can listen to music and then record it as an mp3 file. All mp3 files are automatically saved with ID3 tags and album picture."
Instructables.com
(about Audials One)
What if you want to find music by a specific artist? Instructables describes how this works:
"Now here is the solution: you can wish for the missing album by using the software Audials One!
The screenshots demonstrate of how to exactly use the wishing function auf Audials. As shown you simply have to type in the name of your artist and select the album that you desire
Basically Audials is surveiling all radio stations and multiple streaming sites. If your wished song is played it will be automatically recorded and saved to your hard disc.
The best part about that is that you don't have to wait for the song to actually being played. You just enter your wished songs and you are free, as long as you keep your computer turned on. You will see that it is actually pretty convenient."
Techpp.com
(about Audials One)
"Audials One 2021 opens the world of music and provides access to all the different songs, along with the ability to save them in high-quality."
"Alongside Music, Audials One provides you with a huge collection of radio stations, classified into different categories in various languages. You can listen to these stations in different streaming formats like MP3, AAC, and WMA, and record them for offline access. Besides radio, Audials One also has a vast library of podcasts under different categories, which you can listen to or record."
"So you can find your favorite TV channels and watch and record whatever they are broadcast right on your computer. Further, to add to the convenience of looking up for channels the software provides quick search functionality."
Newsbreak.com
(about Audials One)
"Audials is one of those software companies that put much effort into making their products better with each passing year. The company's flagship product is called Audials One, and aims to be the ultimate media recording and conversion software for Windows users. To be more precise, it basically records anything..."
Techadvisor.co.uk
(about Audials One Edition)
"Audials One is well known as a universal media downloader and coverter application, which can also be used to play back almost any audio or video file."
The highlighting is not in the original texts.
Updated on February 15th 2021
Audials News
THIS ARTICLE