Audials News
Get the latest news and find out what makes Audials Software so popular
Audials Tips: How to Record Video Streaming in the Integrated Player and Music from Streaming Websites
Newsletter April 2023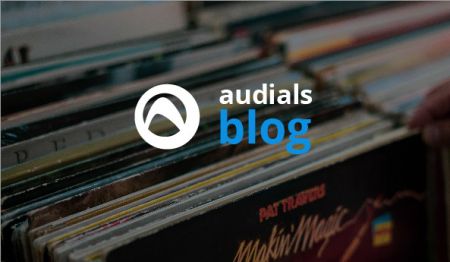 Have you already tried recording video streaming with the internal player? With Audials One 2023, you can record Netflix faster than ever using this method. Another new feature in the current Audials One concerns music recording: those who don't want to install a streaming service app on their PC can record from the streaming service's website.
Our tip: Record video streaming with Audials' integrated player
Audials One records movies and series from streaming services during playback. You can play videos not only from Chrome, Firefox, or Edge but also directly in Audials using the internal player.
It's enough to log in once with your streaming login details in Audials. After that, you can open Audials at any time, search for videos there, and start recording directly.
You can use your browser for other tasks during recording, which is not recommended when recording from the browser.
The internal player achieves a fourfold recording speed on Netflix, and double the speed in the browser.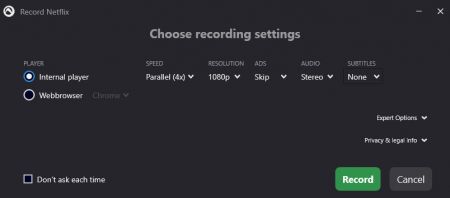 How do I use the internal player for recording?
Click on the service you want to record in Video Streaming, and a window with the recording settings will open. Activate the internal player. Check if all other settings are correct.
After clicking on Record, the streaming service will open. If you haven't logged in yet, Audials will ask for your login details. Activate the Remember me option. Afterward, you can search the streaming service in Audials for videos, just as you're already familiar with, and immediately start a recording.
You can delete your login data at any time in the options under Video Streaming Recording. There you'll find the option for Cookies, including logins you may have entered.
Our tip: Record music streaming from the website
We always want to give you multiple ways to achieve the perfect recording result. Therefore, for music, there's not only the option to record from the streaming service's app but also from its website.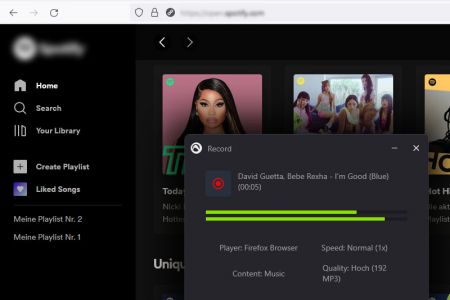 Website recording serves as an alternative if the app recording temporarily doesn't work. An advantage is that the streaming service app doesn't have to be installed. Moreover, recordings from the streaming service's website are not visible to the service.
Missed the Newsletter?
Audials News
THIS ARTICLE