Audials News
Get the latest news and find out what makes Audials Software so popular
Now record Disney+ and Zoom with Audials software
A free update of the Audials One 2020 and Audials Movie 2020 products with new, exciting functions bring the streaming recorders up to date. These now make it possible to record the recently released streaming service Disney+ as well as video conferences with zoom.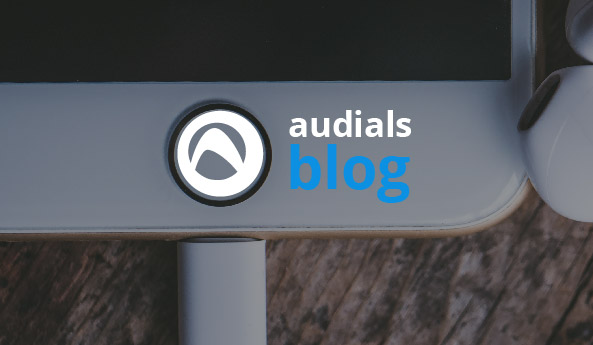 Audials Windows software supports Disney+
Disney+ launched in the USA with outstanding success at the end of 2019. Meanwhile, more than 50 million subscribers worldwide enjoy the films from Star Wars, Pixar, Marvel and the well-known Disney films, which are now offered exclusively via Disney+. With Audials software, it is possible to record films and series from the streaming platform. Users can save all content in the best quality on the PC and watch it again and again.
Take advantage of the boom in online conferences
The video conference is currently enjoying increasing popularity in order to keep in touch with colleagues, family or friends. Many also want to record important moments. Recently Audials One and Audials Movie have been able to record video calls from Zoom. The prerequisite for this is of course the consent of all those involved to record the conference.
Future updates
In the event of technical changes on the part of the supported services, all customers of the current Audials generation 2020 will receive free updates so that they can continue to record without problems. If new services are added, existing customers will be able to add the services shortly after they have been published at no extra charge.
Audials - it's my stream
Audials One 2020 is the world's most comprehensive tool for streaming recording and organizing music and videos in a simple, uniform and consistent user interface. For $49.90 instead of $59.90 it is currently available on the English-language website.
The Audials Movie 2020 video streaming recorder supports all top streaming services under one interface. The software is available on the audials.com website for $24.90 instead of the RRP of $34.90.
The company provides licenses for test reports on request.
Related links
About Audials
Audials AG is a leading company for software in the field of audio and video streaming. Audials technology has received numerous awards from the international trade press and has been voted winner several times in public elections. The software editions Audials One, Audials Music, Audials Movie, Audials Radio are available online at Audials.com, in the Windows Store or in specialist shops. Exclusively on Audials.com, Audials One is also offered to end users as a subscription. Audials AG offers individual services for companies as well as an API with an interface for other manufacturers. Audials software is optimized for Microsoft Windows operating systems (Windows 10, 8) and is also available as apps for smartphones and tablets for the Android and iOS mobile operating systems.
Audials News
THIS ARTICLE