Audials News
Get the latest news and find out what makes Audials Software so popular
New! Audials Informer June 2020
This month you will get many music wish lists, information about new series and films as well as a tip for using the Audials software. We wish you good entertainment!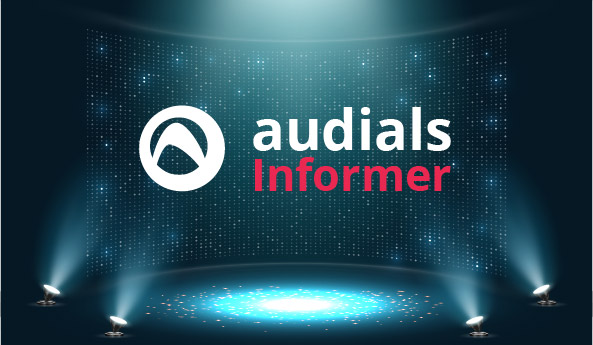 The Latest Chart Songs
Find out which songs have been released recently in Audials Brandnew. Check out the corresponding wish list here.
Rock, Dance, Video Charts & Co.
Discover the variety of music genres with our wish lists in Entertain Music.
News about Films and Series
Music for Different Moods
Whether for relaxing or just for a good mood: In Audials Moods you will find the right music for it.
Even More Variety of Music
Lyrics Recommendation
This time you will get in Audials Lyrics the lyrics of a new song by the Rolling Stones.
Tip of the Month
Those who like creating playlists from chart hits can save time with Audials software of the last generation: In Audials, you can enter the URL of a website that lists chart songs and directly create a playlist. Here it is explained how you can do that.
You missed an Informer?
Audials News
THIS ARTICLE