Audials News
Get the latest news and find out what makes Audials Software so popular
New! Audials Informer March 2021
Lots of new hits are waiting for you in spring: A wish list with the latest chart songs in Brandnew as well as other chart wish lists sorted by genre and mood. You will also get video streaming tips for a nice evening.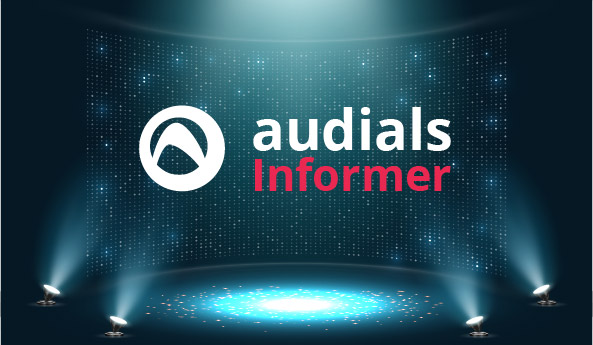 Brandnew
Get now the latest chart songs with the Brandnew wish list!
Select your Favorite Genre
Whether pop, rock, dance, 80's, music video hits or US singles: You will find here the music hits of your favorite genre: Entertain Music.
Indie Hits
Or a different kind of music would be a welcome change for you? Then give the independent hits a listen.
Video Streaming Highlights
Are you feelling like new exciting films and series? Here we have some recommendations for you: Video streaming tips.
Entertain Moods
In certain situations music can work wonders, for example if you need suitable songs for your training or just as an encouragement. You will find four moods wish lists in Audials Moods.
Lyrics of the Month
The new song by Katy Perry presented in Lyrics of the Month will definitely encourage you, too!
Tip of the Month
If it is necessary to manually cut the beginning of a song or to add a fade-out at its end, the cut editor in Audials will be a useful tool to edit songs fast and easily. You will learn here how you can do that.
You missed an Informer?
Audials News
THIS ARTICLE