Audials News
Get the latest news and find out what makes Audials Software so popular
Audials Tips: How to Remove Ads from Videos and How to Edit Music Tags
Audials Newsletter June 2023
For a long time, video streaming was particularly attractive because it spared users from the advertisements that are inevitable on television channels. However, nowadays, some streaming services also show ads. We'll show you today how to watch videos without interruptions.
Have you built up a large music collection? Then it might be time to check if it's sorted the way you'd like it to be.
Our tip: How to remove ads from videos
With Audials, you can easily remove ads placed by Netflix, Paramount Plus or Amazon Freevee.
1. As usual, click on the respective streaming service.
2. Under Ads you have two options: Select Skip if you don't want Audials to record the ads. If you choose Mark, Audials One will mark the advertisements during recording so that you can remove them later at any time.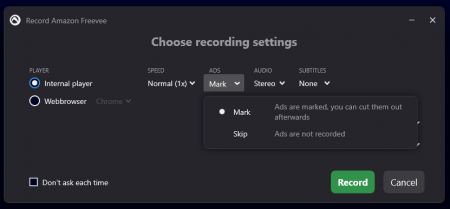 3. Select any other required settings and start recording.
Audials One 2023 will record the video for you and save it on your PC. You will see the finished video in the upper right corner of Audials or in Video -> My Videos.
To remove the marked advertisements from your recorded video, hover with the mouse pointer over it and open the video editor by clicking on the pencil icon. Go to the Video tab and click Cut out all ads.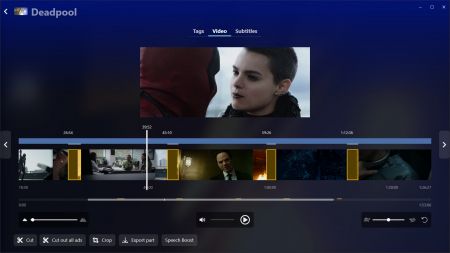 Our tip: How to edit music tags
In Audials 2023 you edit the tags of a song regardless of which Audials menu you are in. Hover over the song and click the pencil icon.

The audio editor opens. Now switch to the Tags tab. All information about the song can be edited there. If you change the genre, the song will automatically be assigned to the new genre.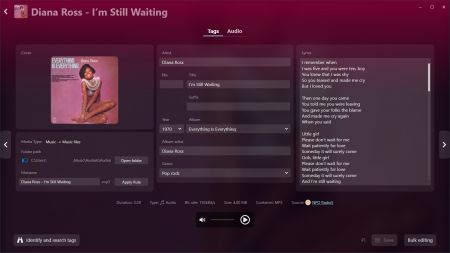 To edit the next song, stay in the audio editor and click the left and right arrows < and >. With Bulk editing you change the tags of many songs and save all your changes at the end.
Alternatively, edit the tags of all songs of a specific genre or artist at once. To do this, go to My Music and hover over a genre or an artist with your mouse pointer. Click the three-dot menu that appears and select Edit file. The audio editor opens for all songs in the selected category so that you can make your adjustments.
Missed the newsletter?
Audials News
THIS ARTICLE