Audials News
Get the latest news and find out what makes Audials Software so popular
Bloggers like the features in Audials software
Here you will find some of the recent reviews about the functions Audials software offers for recording music and videos: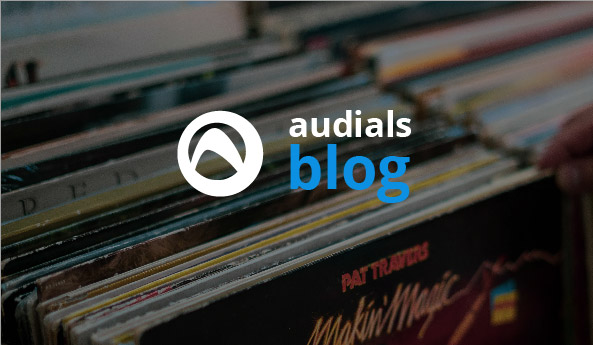 Officialtop5review.com (about Audials One)
"Whenever I see a top football game, I just wished there was a way to record it simply for me to watch again in the future. But this is not limited to games. Whenever I see a good movie, I want to have it saved. Good music also helps to be saved on my smartphone. I can listen to my favorite tracks while away in areas with no internet coverage.
This used to be complicated and I had to use multiple software and other tools to record all of this content. But Audials One 2020 gathers all these tools in a simple platform."
"I like to cut out any intros and outros which are not necessary. This is specifically useful for long mix songs which are not necessarily needed in full length for me to listen."
Thewindowsclub.com (about Audials One)
"There are tons of streaming services out there, and I am sure most of us end up subscribing to at least 3-4 services. However, unlike DVDs, they don't stay forever; you cant play them offline. That's where Audials One comes into the picture. It's the professional and ultimate software that can record and download almost everything on the computer."
Explica.co (about Audials One)
Furthermore, Audials One 2020 is listed as one of the programs for recording free music in 2020 (although the software itself is not free):
"One of the best music downloaders this year is Audials One 2020, which is not free, however it is the most complete. This program downloads the songs directly just by specifying the one you want."
Netzwelt.de (about Audials Radio, translation)
"Audials Radio 2020 is both a practical and and easy to use program and it is quite suitable for music lovers. For its application purposes, there is currently no alternative to the program."
Netzwelt.de (about Audials One, translation)
Furthermore, Netzwelt recommends Audials One as one of five programs for recording television shows:
"Audials One 2020 offers the biggest amount of features. You will not only get a simple software for recording TV and live TV, but also an entire media manager. You can access not only videos and television programs, but also music."
Softexia.com (about Audials Music)
"The software allows you to save favorite songs from any internet source. Easy, fast, legal, and top quality."
"The program will help you to find the hundreds of tracks or entire artist discographies. Audials carries out high-speed, parallel recordings and saves music from Spotify in up to 15 times the speed."
Audials News
THIS ARTICLE