Audials News
Get the latest news and find out what makes Audials Software so popular
The first Audials 2021 reviews
The new Audials One offers many features to record music, movies and series from streaming services in easier manner. The most important new functions are:
- You can drag Spotify or Amazon Music albums into Audials and record them without playing them back.
- If you record form Spotify, you will be able to reach up to 30x speed and if you record Amazon Music, up to 5x speed.
- Netflix, Amazon Video and Disney+ can besaved in twofold speed and Audials automatically adds the film tags to videos recorded from these streaming services.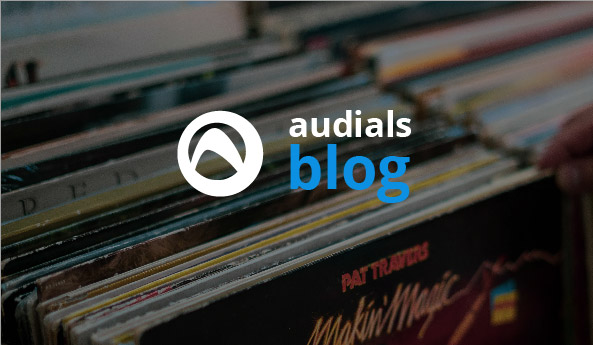 Here you can read what bloggers and journalists think about the new software Audials One 2021:
Computerbild.de (Translation)
,,What is different in Audials 2021 than in the previous generation? There are many things! For example, the speed: Videos are played back and recorded twice the speed, music even at 30x speed. And that does not affect the quality."
Filecr.com
"It is best in the massive, fast, legal and free supply of music! Only this proram searches the best music sites and simultaneously monitors thousands of radio stations throughout the world using the Audials Radio Network. This ensures you are provided with the music you want lightning-fast! You get the charts, singles, albums or the complete discographies of your favorite stars."
Betanews.com
"The new Media Manager tool makes it easy to manage the music and podcasts you download, as well as video, and it can also be used to keep on top of the media files you have gathered from other sources. The manager is capable of handling collections stored in multiple locations, multiple devices, and even those stored in the cloud."
That is what Betanews wrote about the video streaming subject:
"Downloading can take place at twice the speed, and the optimal framerate will be automatically selected for you -- and there is now support for up to 60 FPS. The software now also makes far better use of GPUs to reduce the strain on CPUs, and your downloads are automatically tagged for you to aid organization."
Colmado
"You don't need to stay connected with the telecasting hours of their favorite shows, you can simply record and watch them as per your preferences. The user interface is quite simple and easy to go and the recording speed involved here is also quite higher. One thing that the majority of the users love about this wonderful multimedia application is that it ensures high-quality results always.
The introduction of multimedia applications like Audials has made it quite easier for the users to get access and record their favorite content to consume it anytime."
Itechhacks.com
"Audials One now supports recording videos up to 60 fps. Also, this software makes sure that any video is automatically saved at its optional frame rate."
"The newly added Video Library will make use of an automatic tagging feature to arrange all the videos in an organized manner."
Audials 2021 Press Release
The official press release of Audials 2021 can be read here
Audials News
THIS ARTICLE