Audials News
Get the latest news and find out what makes Audials Software so popular
New! Audials Informer July 2020
Enjoy the summer with the Audials wish lists for the genres pop, rock, US singles, music videos, dance, the nineties as well as independent. Additionally, there are film and series recommendations as well as the tip of the month.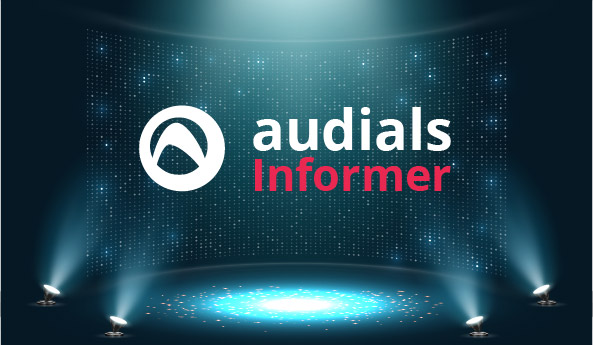 The Latest Chart Songs
Stay updated with Audials Brandnew which artists have recently released new songs.
The Most Important Genres at a Glance
In Entertain Music you will as always find a wish list for each genre: pop, rock, video charts, and more.
Film and Series Tips
Audials Moods
In Audials Moods, we offer you music for different moods. In addition to Happy Moods & Co., there is also a Moods wish list especially for the summer months.
Indie Hits
This month's Independent Hits give you the opportunity to bring even more variety to your music collection.
Audials Lyrics Recommendation
Which lyrics stand out this month? We'll reveal only one thing: It is a song by Halsey and Marshmello. You can check out the lyrics in Audials Lyrics.
Tip of the Month
Maybe once while you were listening to the radio, you thought it was too bad that you hadn't started the recording before. Because you liked the song that was played. In the generation 2020 Audials software, you can call up the history of a radio station and save a completely played song on your PC afterwards. Here's how to do it.
You have missed an Informer?
Audials News
THIS ARTICLE