Audials News
Get the latest news and find out what makes Audials Software so popular
New! Audials Informer May 2020
The Coronavirus continues to keep many countries in suspense, therefore it is still important to stay at home whenever possible. To make this time more pleasant for you, the Audials Informer has a lot of new wish lists, film and series tips ready for you.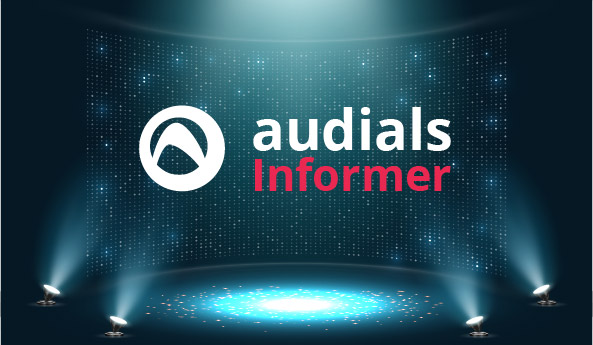 Brandnew Songs
Discover the Diversity of Music
In Entertain Music you will find more chart hits sorted by genre. There you will definitely find something that matches your taste.
Film and Series Tips
Audials Moods
You need more songs preventing you from being sad? You will find a wish list in Audials Moods.
Indie Hits
Lyrics Recommendation
Every month we are on the lookout for special lyrics for you. Let yourself be surprised by the meaning of this month's pick on Audials Lyrics.
Artists of the Month
In Audials Tribute we introduce four artists. Additionally, there's a wish list with a selection of their best songs.
Tip of the Month
Do you enjoy listening to certain radio stations or artists and want to get more songs that fit your music taste? For this, the music bot is the ideal function in Audials One. We'll explain how to use the bot here.
You missed an Informer?
Audials News
THIS ARTICLE