Audials News
Get the latest news and find out what makes Audials Software so popular
You are at home because of the coronavirus and now you have more time?
In the past few weeks, the coronavirus has kept the world in suspense: Public institutions are closed, and attending major events has to be avoided if possible. We, the Audials team, wish you to get through this time without any complaints and problems.
Now you have to minimize contact with other people, maybe you are already sitting at home not sure about how to use this additional time. This seems like the perfect time to go through your music and film collection. There may be some songs missing or you might want to watch a certain movie at the next opportunity.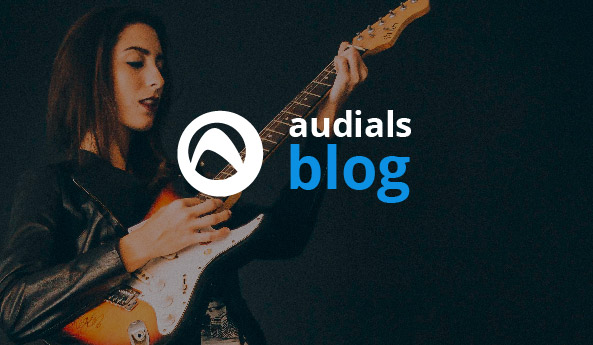 1. Discover New Music
1.1 Load Music
Audials One or Audials Music helps you finding suitable artists, albums and compilations. Open the Music menu item and simply type them in the search bar in the Load tab. You can listen to the songs individually before saving them on your computer.
To search for a specific genre such as rock, pop, chillout, dance, etc., open the green drop-down menu in the search bar and click on on the desired genre. More about discovering music
1.2 The Music Bot
If you have added certain artists or radio stations as favorites, the bot will also help you to find new songs. If you have not set any favorites yet, open the ... menu next to the search bar and set your music style by selecting radio stations or artists. Whether your style is called rock or happy songs etc. is up to you. Since you can choose a colour and an individual name for all your styles, you can easily distinguish them from each other.
In the Bot tab, select one of your styles and the number of songs the Audials bot should search for you. In one search run, Audials can search up to 5000 songs for you. You will find a lot of new songs after a short time that fit your music taste. Music bot guidance
1.3 Music Streams
2. Recording Movies and Shows
Record all videos with Audials One or Audials Movie, as long as they're still available on Netflix, Amazon Video and other streaming providers, so make sure you save them for later.
Open the menu item Video Streaming in Audials, click on the desired streaming service and follow the instructions in the opening window. As soon as you log in to the streaming service and play the video, Audials will automatically record it. Guidance
With the Audials Batch recording feature you can record several films or a whole season overnight. Instructions for the Audials batch recording
3. What else can you watch, listen to and record with Audials?
Audials One also offers you countless podcasts and live TV streams. All of this can be quickly found, played back and saved on the computer. Instructions for this and other topics can be found on the Audials Support website
Audials News
THIS ARTICLE