Audials News
Get the latest news and find out what makes Audials Software so popular
Audials One and Audials Play Software Reviews
Audials One and the freeware Audials Play have been extensively tested by the press and bloggers. Here we give you a summary what they think of Audials software products.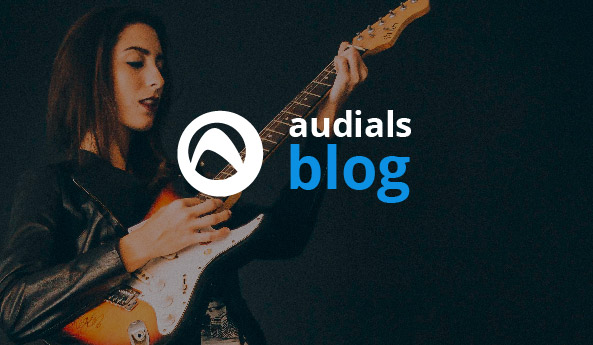 CHIP
(about Audials One, translation)
"The new version of the playback, converting and recording tool Audials One is presented with a modernized interface that provides a better overview and better usability."

Techcrackblog.com
(about Audials One)
"Audials One 2021 is the latest released version of the finest commercial multimedia application specially designed for the Microsoft Windows system that makes it quite easy for users to record practically anything."
"Audials One 2021 is designed to give you access to more than 10[0],000 radio stations all across the world. One can easily record their favorite content from radio stations with the quality up to 320kbps. Another thing about the Audials One 2021 is that it detects and removes the commentaries and commercials automatically. Users are free to enjoy the timer-based recordings without having any issues here."
"Audials One 2021 is the only software application that offers users the freedom of recording their favorite movies and TV content as per their preferences."
"The software application offers users the freedom of fetching content from more than 300 Live TV streams."

5bestthings.com
(about Audials Play)
"Audials Play is a free music allrounder. This includes radio podcasts and music."
"The app is resplendent in its new design, simply fun and entertainment first class."
"Discover over 100,000 radio stations sorted either by country, genre, type of music played, or stream quality. One tap and you are ready to listen to the station of your choice. Avoid the ones which play commercials frequently."
"With more than 300,00[0] podcasts with millions of episodes, so running out of podcasts won't be a problem.
All topics are covered, no matter if you are interested in science, comedy, or politics you will get a hit in your search."

Maketecheasier.com
(about Audials Play)
"The Android app is focused solely on radio stations, podcasts, and recording music/shows for on-demand listening later. Search for your favorite artist, genre, or song. You can also search based on country, city, and region to find local stations. All you have to do is create a free account. No payment is necessary."
"The desktop version includes a limited number of streaming TV stations, mainly news. It also turns Audials Play into a media manager by letting you connect streaming music services, such as Spotify, to access your playlists through the desktop app.
You can also import music from your computer. Then, you have offline music, streaming music, and radio stations all in one place.
When you use the two apps together, you can wirelessly sync to access the music stored on your computer on your phone or tablet. You'll have to open the desktop app to do this, though."
The highlighting is not in the original texts.
Audials News
THIS ARTICLE