Audials News
Get the latest news and find out what makes Audials Software so popular
New! Audials Informer April 2021
Don't miss the latest video streaming highlights! Because whether drama, action, comedy or science fiction - surely you will find something interesting in the Audials Informer. In addition to our video streaming tips, you will of course also receive a lot of wish lists with the latest music charts.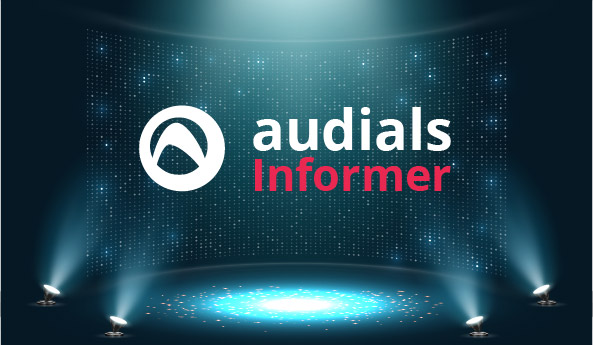 The Brandnew hits
With the Brandnew wish list you will know the current chart songs of the month!
Enjoy the Variety of Genres
Some songs you just like to hear over and over again. You can find such long-running charts along with other songs sorted by genre in Entertain Music.
Independent Hits
You say that there is a further kind of music? Correct. You will get the recommendations of songs that do not belong to the mainstream music in Independent Hits.
Entertain Moods
With the Happy Moods playlist you will always have suitable songs for a good mood. Let yourself be surprised what other playlists are offered in Entertain Moods.
The Film and Series Highlights
Enjoy the new Amazon Prime comedy Coming 2 America or watch the Netflix drama Philomena. You will get further video streaming tips in Entertain Films.
Lyrics of the Month
Zoe Wees' emotional song Girls Like Us is the recommended lyrics of the month. You can read it here: Lyrics of the Month.
Tip of the Month
You have never used the wish feature but you cannot find specific songs? Then let Audials search for them in the radio or in the music streaming. The wish feature is available in Audials One, Audials Music, and Audials Radio. Learn more
You missed an Informer?
Audials News
THIS ARTICLE