Audials News
Get the latest news and find out what makes Audials Software so popular
New! Audials Informer August 2021
With the latest Informer newsletter from Audials, you'll always be up to date on the latest music charts, whether it's the brand-new songs or the dance hits from Entertain Music. We've also picked out the most exciting new movies and series for you to watch.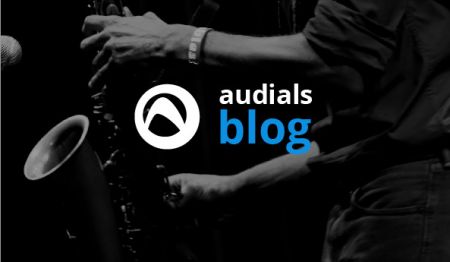 Brand New Songs
Look forward to new releases from Ava Max, James Arthur, Maroon 5, and other artists. Check out the Brandnew hits.
Entertain Music
Enjoy recent hits from genres like dance and pop or dive into the seventies with the 70's wish list. You'll find all that and more in Entertain Music.
Independent Music
Or perhaps you'd prefer something a little different? Then listen to the independent hits of the month.
Happy Moods & Co.
Want to hear even more music hits? Then try the four Audials Moods chart lists.
Netflix & Amazon Video Tips
Find out which series are currently being screened by the two streaming services in our movie and series tips.
Lyrics of the Month
Ed Sheeran as a vampire? Yes, you read correctly, the singer appears in his new music video Bad Habits as a vampire. What is this song about?
Tip of the Month
With the music bot in Audials One, you can find many songs suitable to your musical taste. Enter your favorite radio stations or artists, and Audials will suggest up to 5000 songs to you. How can I use the bot feature?
You missed an Informer?
Audials News
THIS ARTICLE