Audials News
Get the latest news and find out what makes Audials Software so popular
New! Audials Informer June 2021
In this Informer newsletter, we have selected the best music and video tips for you: Check out the brandnew chart hits and enjoy many further playlists with songs by Billie Eilish, Selena Gomez, Harry Styles and many more. Besides, Netflix and Amazon Prime Video have new fantastic series, documentaries, and movies!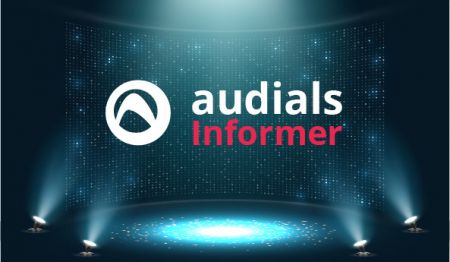 The Recent Tracks
This month, new songs were released and you will get them with the Brandnew playlist.
Dance, Pop & Co.
Enjoy the current hits by artists like Justin Bieber, Billie Eilish, and others. Or do you feel like listening to the 80s hits? You will find them in Entertain Music, too.
Indie Hits
In addition to music from different genres in Entertain Music, we offer you further charts: The Independent Hits of the Month.
The Netflix and Amazon Video Highlights
Brace yourself for great entertainment with the new films, series, and documentaries!
Happy & Chill Out Moods
You will get the suitable songs for being in a good mood, for relaxing, and further occasions in Audials Moods.
Lyrics of the Month
In her new song Your Power, Billie Eilish resumes the metoo debate and she wants to appeal to the conscience of men who misuse their power. You will find the lyrics in Lyrics of the Month.
Tip of the Month
In the Entertainment view of Audials, you will have an overview of all your films and series sorted by genre. If necessary, you can order your videos manually. Here is how you can do that.
You missed an Informer?
Audials News
THIS ARTICLE