Audials News
Get the latest news and find out what makes Audials Software so popular
New! Audials Informer September 2021
Enjoy your leisure time with the best music chart hits from various genres like rock, pop, dance, and oldies. Also, stay up to date on the best music videos, singles, and independent hits. We'll also tell you about the latest film and series highlights. We wish you a lot of fun and nice entertainment!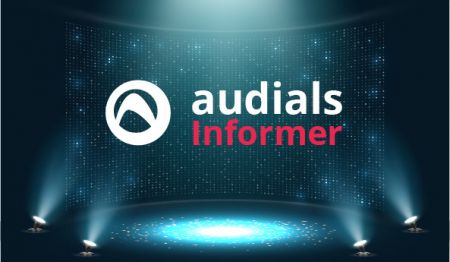 Brandnew
The recent chart hits by Camila Cabello, Tones and I and others. To the Brandnew Charts.
Entertain Music
Popular hits by Dua Lipa, Ed Sheeran etc. sorted by genre. Access the Entertain Hits.
Happy & Chill Out Moods
The four Audials Moods wish lists offer you songs for relaxing, feeling happy and more.
Independent
Discover further new songs that are not part of the mainstream music.
Video Streaming Tips
Here you can find the best series and films currently available on Netflix and Amazon Prime Video.
Song Text of the Month
The music videos of the South Korean band BTS are watched by billions of people, because the songs make one thing above all else: a good mood! This month we present you the lyrics of a current song by BTS.
Tip of the month
Have you already recorded all the pieces of music that you absolutely wanted? Then discover new songs, artists, albums, playlists and genres in Music -> Load. This function is available in Audials One or Audials Music. Learn how to discover new music.
You missed an Informer?
Audials News
THIS ARTICLE