Audials News
Get the latest news and find out what makes Audials Software so popular
The opinions of journalists and bloggers regarding the Audials software
Here you can read some of the recent reviews about Audials Play and Audials One.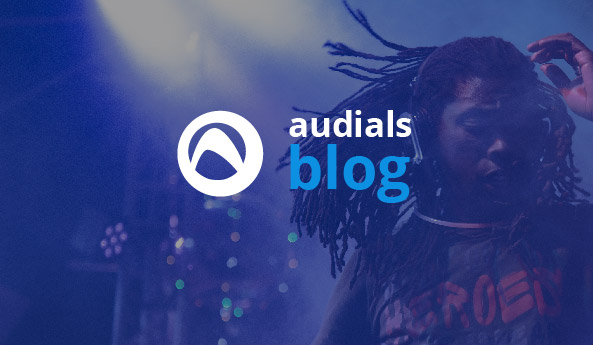 Softocoupon.com
(about Audials Play)
"Audials can find your favorite music or any track in the world by searching music streaming platforms like Spotify, Soundcloud, Amazon Music, and Vimeo, among others."
"Whether it is your favorite radio program, songs, or podcasts, Audials Play can record perfectly tagged and edited audio in high-quality."
"With the Audials Play, you can now wirelessly transfer music to your mobile devices."
"comprehensive music player, media manager, and radio recorder, all in one app"

Softonic.com
(about Audials One)
"Audials One tries to help you discover the kind of music you will like"
"Audials Radio uses the Audials Network to simultaneously monitor several thousands of online radio stations, and in doing so locates the targeted radio stations in no time flat to automatically record your desired music." [actually Audials One is meant here, not Audials Radio]

Computerbild.de
(about Audials One, translated)
"The highlights of Audials One 2021 include recording using a timer and mass recording. When using the timer, you specify the start and end time from which the recording of the selected radio station should run. That is useful when you are not at home. Mass recording is ideal for storing numerous songs in one go: Music lovers specify their preferred song genre, and Audials One automatically records the corresponding titles onto the hard disk. You can specify when the process should stop by selecting the amount of data, duration, time or number of recordings."

Windowsreport.com
(about Audials One)
"Music, charts, videos, movies, TV series, live TV and more can be saved fast and in the best quality with the new Audials One!"
"No software offers so many additional features: podcasts, music TV, player, music management, video library, ID3 Tagger, DVD copier, universal converter for all file formats and all devices and much more."

Reviewsxp.com
(about Audials One)
"Audials One was the magic released by the company but its new version of 2021 is really a masterstroke."
"For all music lovers it is a music hub where you can discover your favorite music with music charts on Audials Open."
"Create your own music library on any device whether its a PC or mobile phone as it has apps for all three popular operating systems Windows, Android, and iOS. One important feature is that lyrics and tags are also available on its own."
"Stream TV shows from 333 live international sorted channels anytime and anywhere all around the globe. It allows you to record shows in just one simple click so that you can watch them later. It has a vast range of programs in the country, category, and language."

Websetnet.net
(about Audials One)
"The new Media Manager tool makes it easy to manage the music and podcasts you download, as well as video, and it can also be used to keep on top of the media files you have gathered from other sources. The manager is capable of handling collections stored in multiple locations, multiple devices, and even those stored in the cloud."
The highlighting is not in the original texts.
Audials News
THIS ARTICLE