Audials News
Get the latest news and find out what makes Audials Software so popular
Audials Releases a New Version of Audials Live, the Web Player for Radio and Podcasts
The free web browser by Audials for radio, podcasts, and TV has a new design.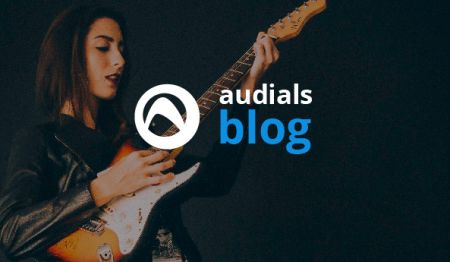 Discover Music and Listen to a Wide Variety of Radio Stations
Music enthusiasts can find, listen to, and favorite more than 100,000 radio stations from the US, Great Britain and other countries with Audials Live. Frequently played artists and bands are displayed for each radio station. A wide range of genres such as pop, dance, classical, jazz, metal, rock and the current charts are available.
Listen to radio with Audials' web app
Listen to Podcasts in Any Language
Audials Live also offers millions of podcasts in any language. Topics available include technology, science, art, society, comedy, news, education, business, health, and more.
Listen to podcasts for free with Audials Live now
Play Podcasts and Music on All Devices
The Audials Live web app works on Windows PC, Mac, Android, and iOS. It is the ideal companion both at home and on the go.
As a complement and extension to the Audials Live web app, there is the free software application Audials Play for Windows, Android, and iOS. This allows you to record radio and podcasts, manage media on all devices, search music streaming services, and create playlists.
Audials News
THIS ARTICLE