What Can I Do Here?
Create playlists
Generate playlists automatically
Import playlists

Creating playlists
1. Click +New and name your playlist, for example New Hits.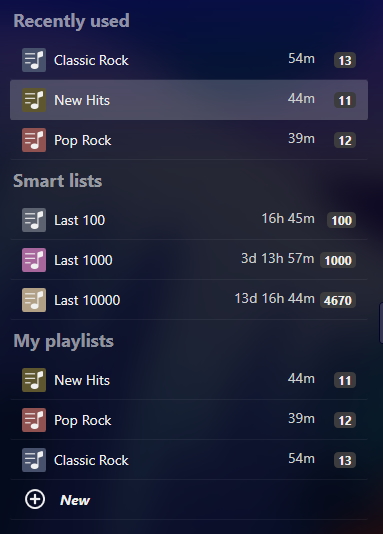 2. Use the mouse pointer to drag the songs from Last 100 into your new New Hits playlist. If necessary, open additional playlists to copy further songs from there to your new playlist.
Now you have a self-created playlist in which the songs are sorted in the order you want. You can play the playlist or add more songs at any time.
Generating playlists automatically
Audials can automatically create playlists from your music collection when you specify an artist or genre.
1. Click the three-dot menu at the top and choose Generate.
2. Enter an artist's name, maximum number of songs, etc.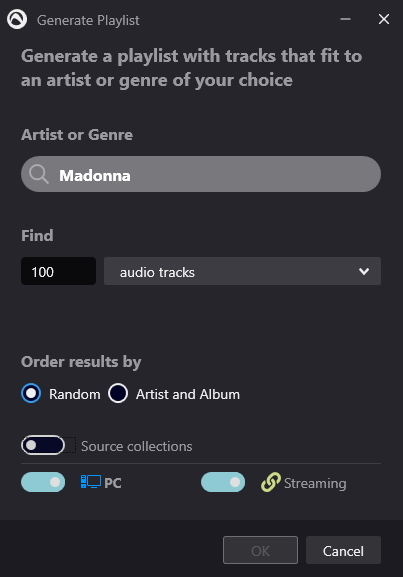 3. Now you have a new playlist that you can play and change anytime you like.

Importing playlists
You can import playlists from Spotify, YouTube or own playlists as .pls or .m3u via the three-dot menu.