You've captured an exciting moment in your video and want to emphasize it further with a slow motion? Or does your video depict a process that should proceed faster? Here, we introduce you to applications that can slow down or speed up videos, for instance, for publishing on Instagram or TikTok. Some of these applications use Artificial Intelligence (AI).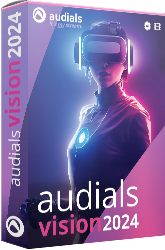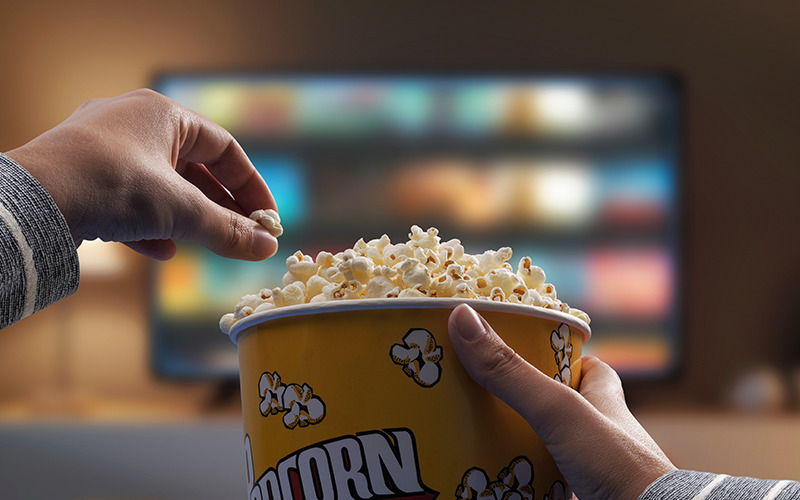 What kind of application do I need?
There are two types of software that can help you improve your videos:
1. Video editing software: Video editing software does not make significant changes to the video, but only changes the speed at which the frames are played. With a slow motion of 20%, 5x as few frames are displayed per second. If the frame rate was 24 frames per second, there will be 4.8 fps in the slow motion video. This can cause your video to become jerky and more like a slideshow. Video editing software cannot fix this.
2. AI Video Enhancer: Stuttering in slow motion videos can be avoided by using AI video enhancers. These applications not only create slow motion videos but also fill in missing frames so that you get a smooth slow motion video. Such applications will take longer to optimize the video because thousands of video frames have to be calculated. Unlike video editing software, AI video enhancers often cannot speed up videos.
Below we list the best applications for creating slow motion or time lapse.

Applications that convert a video into slow motion or speed it up
---
1. Audials Vision
Audials Vision is an easy-to-use AI video enhancer software for Windows PCs that allows you to slow down or speed up your video. You can set the slow motion video speed to 0.75x, 0.5x, 0.2x and even 0.1x. Accelerated videos up to 2x the original speed are also possible.
Slow-motion videos can stutter and show slideshow effects if the frame rate is too low. You can fix this right away during editing by using artificial intelligence to calculate additional frames. You can choose between three AI models - depending on whether it's important to you to get your new video as quickly as possible or to maintain the highest possible quality. You can preview how the video will look like compared to the original video.
Before you start editing, you can see how long the video will take to convert so you can plan ahead. The conversion process can be canceled at any time. Even after restarting or switching on the PC again, Audials Vision continues where it left off.
Audials Vision includes a video editor for cutting and removing black bars. Find and add perfectly fitting subtitles in any language for your films and series. The converter converts videos into many common video formats. With Audials Vision you keep track of all your videos and copy them to other devices.
Advantages
Slow down video to 0.75x-0.1x
Complements frames in slow motion and thus eliminates judder
Speed ​​up video up to 2x
Video editor for cutting and cropping
Add subtitles to films and series
Video converter supports common formats like MP4, MKV, WMV, AVI etc.
Manage videos on different devices
Disadvantages
Slowing down takes longer depending on the performance of the PC
with 14 day money-back guarantee if you don't like it
2. Clideo
With the online application Clideo, you can slow down or speed up your video. This works in a few steps. All you need to do is upload the video, choose the speed, and if the preview looks good, download the finished video. Videos of up to 500 MB can be edited for free, which is sufficient for short videos. In addition to the slow motion/fast motion function, Clideo also allows you to merge, trim, compress, mirror, and rotate videos.
The disadvantage with Clideo is that for a good slow-motion video, you need material with an increased frame rate, as Clideo does not use AI.
Pros
Slow down video in a few steps to 0.25 or 0.5x
Speed up video to 2x
Numerous editing functions
Converter
Cons
With a standard frame rate, slow motions can stutter as AI is not used
3. 123APPS
Another simple online tool to speed up videos or transform them into slow-motions is 123APPS. Here too, after uploading your video, you can set the speed and download the finished video. Available options are double, triple, or half the speed. For videos of 500 MB or less, the editing is free. The other interesting features of 123APPS are creating a loop video, adjusting volume, combining several videos into one, trimming a video, removing black bars, and much more.
Since 123APPS does not use AI, you need video material with a high frame rate to ensure the video remains smooth even in slow motion.
Pros
Slow down video in a few steps to 0.5x
Speed up video to 2x or 3x
Numerous editing functions
Converter
Cons
With a standard frame rate, slow motions can stutter as AI is not used
4. Adobe Express
With Adobe Express, you can speed up videos online to 200% or slow them down to 50% or 25%. Just upload, set the speed, and download. Use is free for videos that last less than an hour.
With Adobe Express, videos can also be played backwards, trimmed, merged, and converted. The only downside is that the application is not AI-supported.
Pros
Easily slow down videos in a few steps to 0.5x or 0.25x
Speed up video to 2x
Additional editing functions
Cons
With a standard frame rate, slow motions can stutter because AI is not used
5. Neural Love
Neural Love is an AI-based online application for enhancing photos and videos. It slows down your video to 0.5x or even to 0.125x. Neural Love optimizes the video so that the movement remains smooth. Neural Love can also upscale videos, sharpen them, optimize photos with AI, generate artworks and avatars with AI, but it does not create fast motions because they do not require AI.
You can choose whether to pay for each video separately or subscribe to a monthly plan. A five-minute video costs just over $85 as a one-off, and the monthly subscription is $45. In the free version, you can edit photos but not test videos.
Vorteile
Slow down video to 0.5x and even up to 0.125x
Video remains smooth because AI is applied
Nachteile
Speeding up video is not supported
No video editing in the trial version
6. Topaz Video AI
As an alternative to online applications, there's the PC software Topaz Video AI. It's an AI-supported application that upscales videos to 4K or converts 24 fps videos into 60 fps slow-motion videos. Videos can be slowed down by up to 2000%, which is a speed of 0.05x. This is done through interpolation, i.e., the AI calculates the missing video frames and adds them, preventing any stuttering. Topaz Video AI can stabilize shaky videos, remove motion blur, and eliminate interlacing. Other editing features, such as video trimming, are not included, only the AI-based functions.
Using an AI tool on the PC for videos has the disadvantage that the software will take longer depending on the performance of the PC.
Pros
Slow down videos up to 0.05x
Slow motion with interpolation of missing frames using AI
Upscale videos with AI
Eliminate motion blur
Remove interlacing
Cons
No additional editing functions like video trimming
Operations take longer depending on the PC's performance
Speeding up video is not possible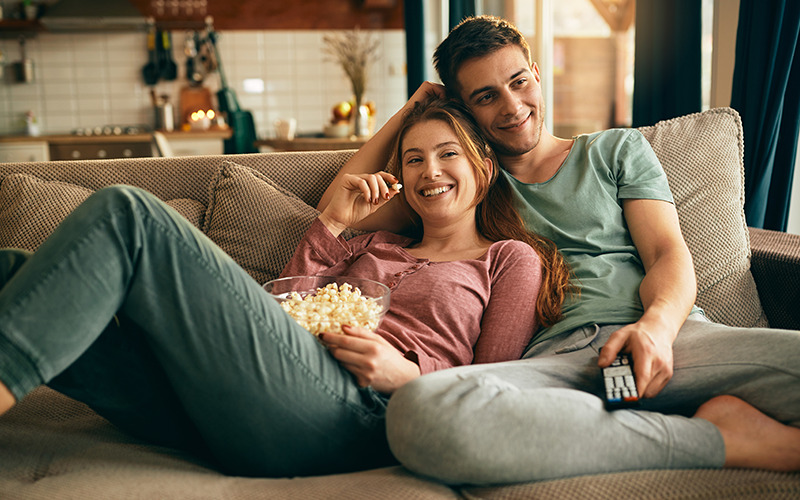 Overview of the described applications for slow motion and fast motion
In the following table, you can compare all the applications introduced here once again.
| | Audials Vision | Clideo | 123APPS | Adobe Express | Neural Love | Topaz Video AI |
| --- | --- | --- | --- | --- | --- | --- |
| Slow down video | 0.1x, 0.2x, 0.5x, 0.75x | 0.5x und 0.25x | 0,5x | 0.5x and 0.25x | 0.5x-0.125x | up to 0.05x |
| Speed up video | 2x | 2x | 2x or 3x | 2x | - | - |
| AI support | ✔ | - | - | - | ✔ | ✔ |
| Converter | ✔ | ✔ | ✔ | - | - | - |
| Free version | ✔ | ✔ | ✔ | ✔ | - | - |
| Payment model | One-time | Subscription | Subscription | Subscription | Subscription | One-time |
| Price | $49.90 | 72 $ / year | 6 $ / month | 99.99 € / month | $459 / month for 60 min | $299 |
Conclusion
---
The variety of software and applications available today for editing and optimizing videos is vast. These applications can be divided into two types: 1. Video editors with a wide range of features that manage without AI. 2. AI-supported applications, so-called AI Video Enhancers, that focus on improvements that require Artificial Intelligence, such as upscaling, improving video quality for crisp and clear videos, slow motion, improving colors, etc.
Audials Vision is the best software because it converts videos into both slow motion and fast motion. Stuttering is avoided by Audials Vision using AI to calculate and insert missing frames. Video editor, subtitle search engine and other additional functions make Audials Vision your best helper when optimizing videos. Take your video entertainment to a new level!
Test demo or buy Audials Vision with a 14 day money-back guarantee
FAQ
---
How can I change the video speed?
The software you will need to use depends on whether you want to speed up or slow down videos.
I only need to speed up videos:
You can use an online video editor listed above that is not AI-supported.
I need to slow down videos:
In this case, you have to decide whether high quality and smooth motions are important for you. If they do, using an AI video enhancer will be the best solution. If you are looking for a free application, you can slow down the video with a video editor.
What is the best application to change video speed?
There are two types of software to change video speed: The AI video enhancers only slow down videos because AI is very important to make sure that videos stay smooth when they are transformed into slo-mos. The video editors both speed up and slow down videos, but do not use AI, so that slow-mos created by them could stutter. It's up to you which of these applications you will use.