It does not matter whether you have created own video footage or made a screen recording: Sometimes it happens that you get a blurry video. Don't give up! Fortunately, there are many tools that can help you to unblur videos. On this page we will present you applications that will render your footage into perfect and clear videos.
Video editors or AI software
There are two software types that can help you to get a clear video even if your footage is not optimal:
It is possible that the video was created with poor or very intense lighting. In this case, you will need a video editor to adjust brightness, contrast and colors. However, this will not help you if these parameters are correct, but it can solve small issues.
If a video is blurry because it was shot with a low resolution, the only thing that can fix this is an AI video enhancer software, also known as AI video upscaler. An AI-based software has learned what information it should add to receive a clear video that looks good on modern TVs and screens.
Let's start with the list of tools to unblur videos.
The Best Ways to Get Clear Videos even if the Footage is Blurry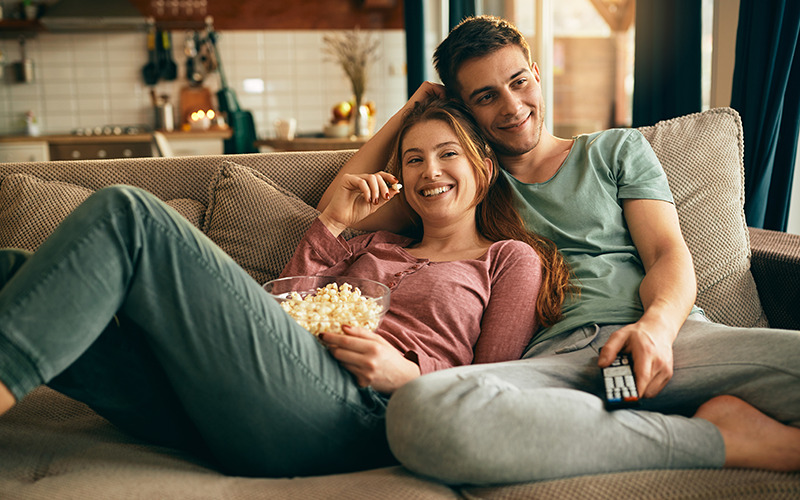 1. Clideo
It can happen that your videos look bad because they are too bright, too dark or the colors are not correct. You can improve a blurry video online with Clideo. This is a free video editor where you can upload your video, change the parameters you need and download the optimized video. On Clideo, you can improve contrast, color saturation, brightness and hue and even add a vignette. Additionally, videos can be cut, cropped, rotated or loop videos can be created. Convert your footage in MP4, MKV and other common video formats.
Contrast, saturation and brightness improvement can lead to a clear video. However, if you have a blurry video with normal brightness and colors, Clideo will not solve this problem.
Pros
Adjust color, contrast, brightness etc.
Many editing options like cutting and cropping
Video converter
Not necessary to install software
Cons
Blurry videos with normal contrast and colors cannot be improved
Clideo free version adds watermarks to videos
2. Flixier
Blurry videos can be improved with Flixier, this is also an online video editing tool. If your video is too dark or too bright or the color saturation is not ideal, you will be able to fix it by uploading your video, improving it and downloading the final video. A video cutter, cropper, video splitter and much more are included in Flixier, too. Like this, Flixier will help you to get a clear video even if the footage has some small issues.
Pros
Free
Improve brightness, contrast, saturation
Cut, crop, split videos and many further editing features
Not necessary to install software
Cons
Free version only for 10 minutes of footage per month
Blurry videos with normal contrast and colors cannot be improved

Media.io Video Clearer
Severe problems with blurriness can be handled by AI-based enhancer software, for example the Media.io Video Clearer. The procedure is very similar to the previous editors: Upload your video on the Video Clearer website, start the optimization and download your final video. Video clearer doubles or quadruples the video resolution. You have to be aware that Video Clearer only supports MP4 and MOV. If your video is in a different format, the manufacturer offers to convert the video on their converter page.
Besides AI enhancing, Media.io has online tools to compress or edit videos, to reduce noice or to improve images.
For some video lovers it might be a problem that even the paid version only allows to export 2 hours of video footage per month because that will be sufficient for only one movie.
Pros
No software installation
Double or quadruple resolution with AI
Edit, convert or compress footage
Cons
Paid version allows to export maximum 2 hours of footage monthly
Supports only MP4 and MOV video formats
4. VEED Video Clearer
You think that your video's resolution is low, but using AI software would be equivalent to taking a sledgehammer to crack a nut? Then you could use a video editor like VEED Video Clearer. It has the "classical" video editing features brightness, saturation and contrast, but it also has a sharpening feature.
Do not forget that the sharpening feature is not AI-based and artifacts are possible.
Pros
No software installation
Adjust color, contrast, brightness, saturation
Unblur videos with the sharpening feature
Cons
Artifacts are possible with non-AI sharpening feature
5. AVCLabs Video Enhancer AI
AVCLabs Video Enhancer AI not only sharpens videos and upscales them to 8K, but also optimizes the colors, removes noise and interpolates. Once you have installed the software, select the appropriate model that suits best to your needs. Then select the required settings like output format, resolution and output folder. AVCLabs Video Enhancer AI supports the most common output formats like MP4, MKV, AVI and MOV. You can also select how much memory the process will need. Optionally cut out the parts of the video that you do not need and then start the upscaling process.

A problem might be that you need to install the software on your computer and to run the optimizing process that can take several hours. The lower the PC performance, the longer it will take to get the final video.
Pros
Choose among many output formats
Unblur videos using AI
Upscales to 8K
Cut your video
Cons
Will work very slowly on older PCs
Good PC required

Summary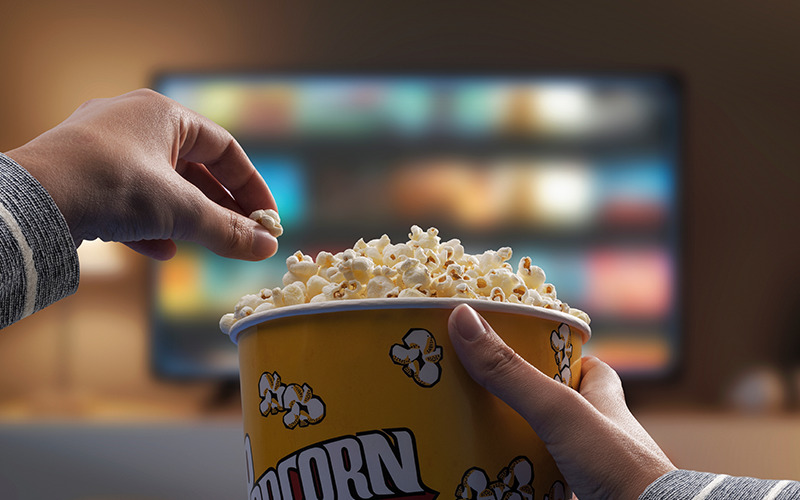 When it comes to enhancing blurry videos, you have two effective options to choose from. Firstly, traditional video editing tools allow you to manually adjust settings like contrast, brightness, and color to improve the overall quality. This method gives you control over specific elements of the video. This method has its limitations to improve blurry videos because low resolution is not always the result of low contrast, brightness etc. Some of these video editors include a sharpening feature for slight optimizations. But you should not forget that it can lead to artifacts.
If you're looking for an automated and advanced solution, AI video enhancers are the way to go. These tools utilize Artificial Intelligence to analyze and upscale the resolution of your video, resulting in a sharper and clearer output. The choice between these options depends on whether you prefer hands-on control or a more streamlined, AI-driven approach for achieving optimal video quality and whether your footage needs a slight or a thorough improvement.
FAQ
How can I make a clear video out of blurry footage?
The first thing you could try is to adjust contrast, brightness, saturation and other settings with a video editor software. If that does not help or if these parameters are correct in your video, you could try to increase the resolution with an AI video enhancer.
Are there alternative AI-based tools?
Yes, there are many alternative tools that use AI to unblur videos. Here is a list of the best AI video enhancer tools.