Nowadays, there are various ways to listen to radio. One classic method is using a traditional radio receiver at home or in the car. Alternatively, many radio stations also offer their programs online. With a computer, laptop, or smartphone, you can easily access these radio streams via the internet and listen to them live. Additionally, there are dedicated radio apps that provide a wide selection of radio stations from around the world. We have conducted research to identify the best apps for listening to radio and will present them here.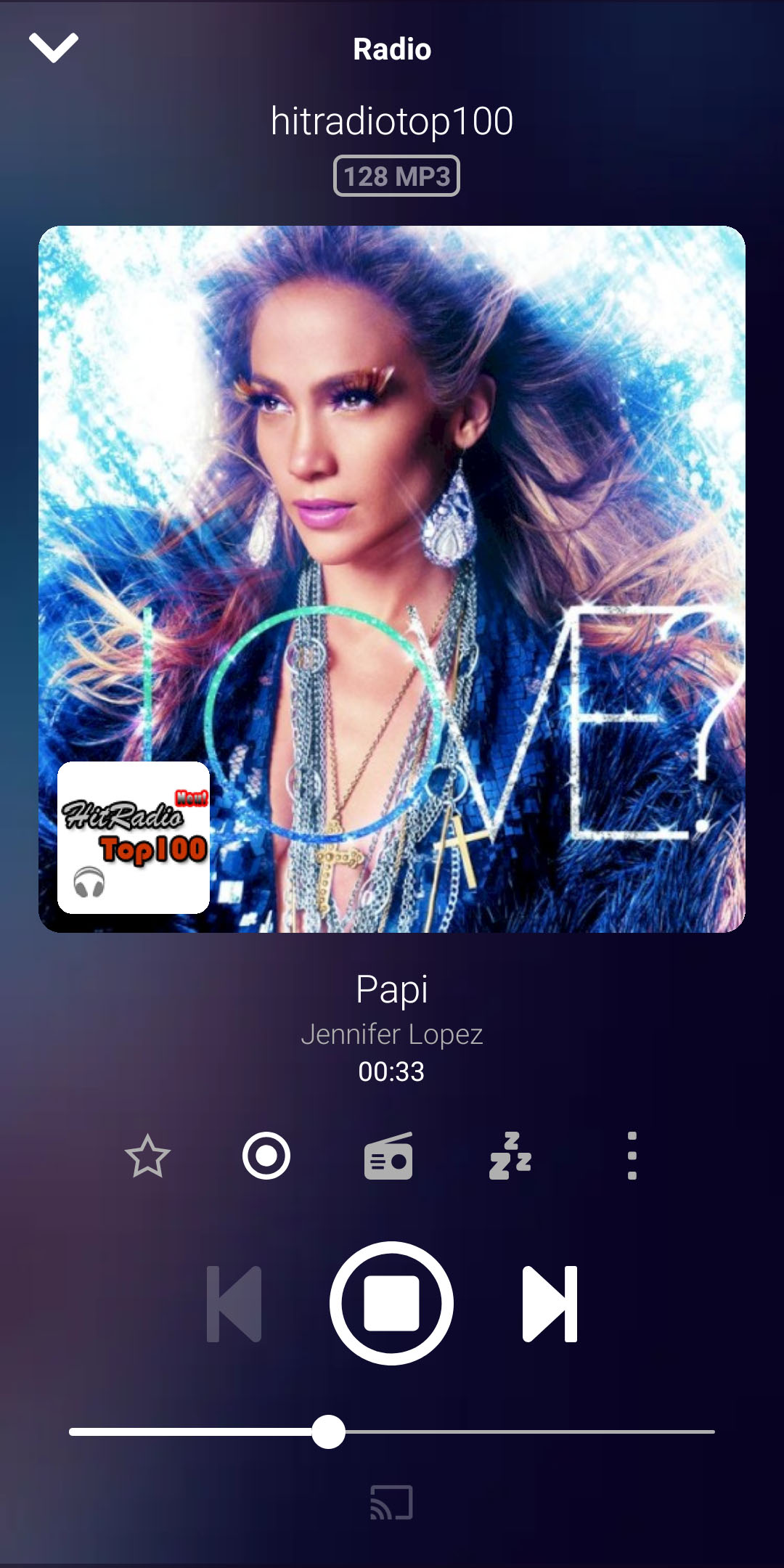 Listen to radio with the best apps
Listen to radio for free with the Audials Live app. Alternatively, you can use the Audials Play radio app on your Android or iOS mobile phone. All Audials apps are free and ad-free.

Good to know: No copyright protection is circumvented

Radio streams that can be recorded with Audials do not use any effective protection against recording and output unencrypted audio e.g. on the PC's sound card.
Audials always only records such unencrypted audio data
. According to
US Copyright Law
"No action may be brought … alleging infringement of copyright based on … distribution … or based on the noncommercial use by a consumer of such a … digital audio recording device".
The Best Radio Apps to Listen to Radio for Free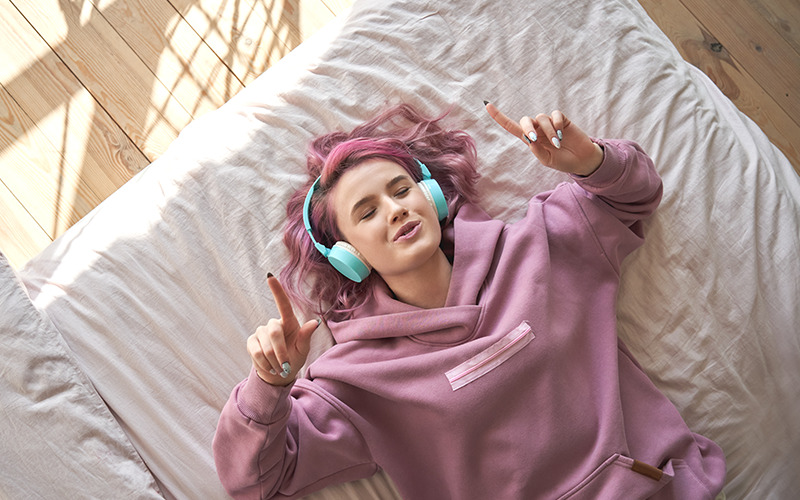 ---
1. Audials Live
Audials Live is a free and ad-free application that allows you to listen to radio and podcasts on your smartphone and PC. With Audials Live, you can listen to 10,000 US radio stations and a total of 100,000 radio stations worldwide. The radio stations are categorized by genres such as pop, rock, jazz, dance, Latin, and more. Frequently listened to stations can be saved as favorites. Based on your favorites, you will receive recommendations for additional radio stations, as well as the most recently listened to radios, top artists, and local stations. Audials Live displays the currently playing song and the artist. Stations that frequently play advertisements are marked with an "Ads" flag.
As a complement to Audials Live, there is the Audials Play smartphone app, which includes an equalizer for optimal sound and a sleep timer. The Android app Audials Play comes with features like a radio alarm clock, Chromecast support, Android Auto compatibility, and an alternative car mode. The iPhone app Audials Play supports Apple CarPlay and AirPlay. Both Audials Live and Audials Play are available for free and they are ad-free.
The drawback of Audials Live is that it does not allow recording of radio and podcasts, which is only possible with the smartphone app.

Pros
Ad-free listening to radio (except for advertisements played by the stations)
Thousands of US and international radio stations
Save stations as favorites
Receive recommendations for radio stations based on chosen favorites
Display of top artists and local stations
Display of currently playing song
Stations that frequently play advertisements are marked with "Ads"
Listen to podcasts
Cons
Recording of radio and podcasts only possible with the Audials Play smartphone app.
2. Audacy
Audacy is a free radio app with a selection of US radio stations and podcasts on your computer and mobile phone. The music radios are subdivided into genres like pop, rock, country, alternative, etc. What makes Audacy special is that it offers you exclusive radio stations where the favorite songs of popular artists are played, for example, Ed Sheeran's Favorites, Sofia Carson's Love List. You can discover news and sports radio in sections of the same name. Audacy also has podcasts about business, history, arts, and many other subjects. You can create an Audacy account for free, then you will be able to access your favorite podcasts and radios on any device. The only disadvantage is that it has content from the US only, so if you are interested in radios from other countries, you will need a further radio app.
Pros
Listen to US radio for free
Exclusive radios where artists select their favorite songs
Access your beloved radios and podcasts on any device with a free account
Discover music genres

Cons
3. Radio.net
On radio.net, you have a wide selection of 60,000 US and international radio stations. They are sorted by topics, regional stations, genres, top stations, and states. Each radio station has a brief description and a list of related and similar stations. Favorite stations can be added to your favorites, but they will disappear once you delete the cookies in your browser. There is no permanent management of favorites on radio.net since registration is not available. On radio.net, you can listen to radio for free, but you will see advertisements on this website.
Pros
Listen to 60,000 US and international stations
Brief information for each radio station
Ability to favorite stations
Display of currently playing song
Cons
Displays advertisements
Favorite stations disappear after deleting cookies
No login option available
4. TuneIn
With the TuneIn web radio app, you can listen to radio and explore radio stations from all over the world. TuneIn has found an unusual way to present radio content: In the Radio section you will find an interactive world map (explorer) where you can select countries and discover new radio stations. You can create a free account, favor radios and access them on many devices. To search for stations by keyword, you need to open the Search section. There the TuneIn web app does not show music genres, so if you are interested in a specific genre, you need to type it in the search. If you search for some common genres like pop or jazz in the map, you will not find anything.
In Music you will see most popular radios, a number of genres, local radios stations and popular radio stations. Furthermore, the free TuneIn web app has a Podcasts section where you will see most relevant podcasts in your country, but searching for podcasts is not possible.
TuneIn is available as an application for Windows, Android and iOS with more features.
Pros
Find and listen to radio stations for free
Interactive map to discover new radios
Listen to a selection of podcasts
Available as an application for Windows, Android and iOS
Cons
No podcasts search in the web app
No genre sections, you need to type genres in the search
For some genres the map does not show any results
5. FM Radio Free
With the online app FM Radio Free by AppMind, you can listen to 21,000 US radio stations for free. The stations are sorted by region and genre, but you can also use the search function. In addition to radio, you can also find and listen to podcasts. The app displays the recently played songs and top songs for each station. A disadvantage of this web app is that it displays a lot of advertisements and the view of individual radio stations appears cluttered.
For stations from other countries, there are additional websites in the same design. To get an overview of stations from other countries, you have to switch to the corresponding website. However, the problem is that these additional websites are only available in the language of the respective country. The app does not display the currently playing song of the stations.
The app is also available for Android and iOS, where there is the option to permanently save stations as favorites.
Pros
Listen to US stations for free
Find and listen to podcasts
Display of recently played songs and top songs
Cons
Radio app displays advertisements
Cluttered view of individual stations
Foreign stations are not represented on the website
There are additional websites for stations from other countries, but these websites are not available in English version
Display of the played song with the artist's name is missing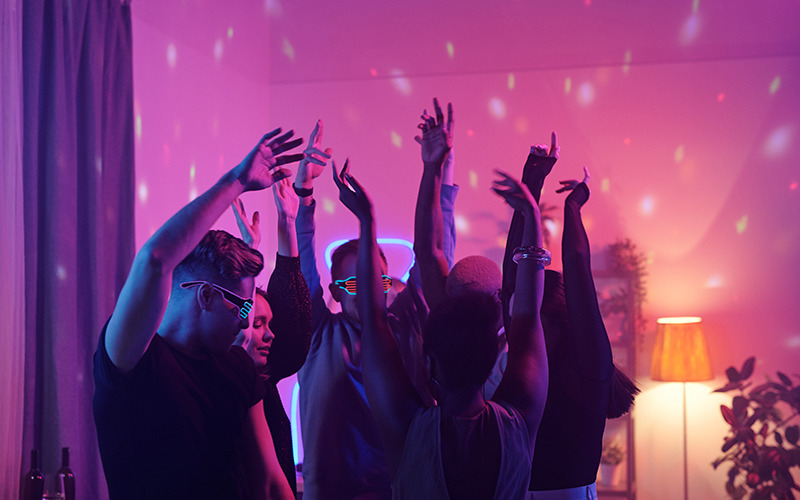 Overview of the Best Apps to Listen to Radio
In this table, you see a summary of the radio apps presented on this page.
| | Audials Live | Audacy | Radio.net | TuneIn | FM Radio Free |
| --- | --- | --- | --- | --- | --- |
| Available as web app | ✔ | ✔ | ✔ | ✔ | ✔ |
| Available as mobile app | ✔ | ✔ | ✔ | ✔ | x |
| Listen to radio | ✔ | ✔ | ✔ | ✔ | ✔ |
| Overall number of radio stations | 100,000 | about 200 | 60,000 | 100,000 | ? |
| Number of US stations | 10,000 | about 200 | ? | ? | 21,000 |
| Radios often playing ads are flagged | ✔ | x | x | x | x |
| Save radios as favorites permanently | ✔ | ✔ | x | ✔ | x |
| Listen to podcasts | ✔ | ✔ | ✔ | x | ✔ |
| Ad-free web app | ✔ | ✔ | X | X | X |
Result: Audials is the Best App to Listen to Radio
The comparison with similar radio apps shows that Audials is the winner because it has the most features radio lovers would appreciate:
Get the largest selection of radio stations across genres like pop, rock, country, jazz, hip hop/R&B, and more.
Popular radio stations such as HOT 108 JAMZ, 181.FM, Beatles Radio, SomaFM, and others are, of course, included.
See similar stations and frequently played artists.
You can already know before playing whether a radio station frequently plays its own advertisements.
No annoying advertisements in the radio app itself
Listen to radio on your PC or on the go with your smartphone.
Please note
Music played by online radio stations is copyrighted. Any redistribution of it without the consent of the copyright owners may be a violation of the law in most countries, including the USA. Audials AG is not affiliated with the online radio stations, the music played by them, nor the company that owns the trademark rights to the online radio stations. This page is provided for compatibility purposes only, and in no case should be considered an endorsement of Audials Software products by any associated 3rd party.