Audials News
Get the latest news and find out what makes Audials Software so popular
New! Audials Informer March 2020
Discover through our latest newsletter songs, artists as well as movies and series for March. Get updated about the current chart and video streaming releases, save your time for endless research. The Audials team wishes you a lot of fun and the best entertainment!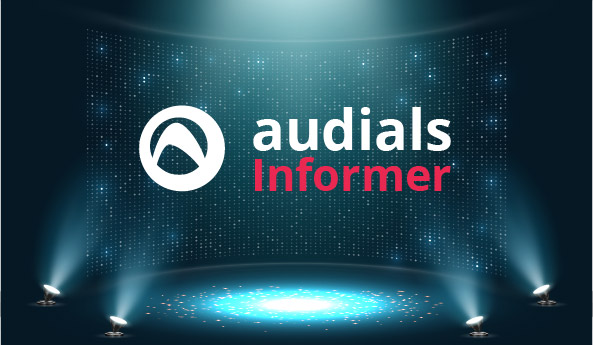 Get the Music Novelties
Audials Brandnew will always keep you updated about which songs got released in the last few weeks.
Diversity of Songs in Entertain Music
Do you prefer certain music genres? In this case we have dance, pop and other wish lists in Entertain Music.
Streaming Highlights
Good Mood with Audials Moods
Do you need music that cheers you up and has a calming effect? Then a wish list from Audials Moods might be the right pick for you.
Independent Songs
Podcast Recommendation
Maybe there are terms and concepts that are used in the news and you do not know what they mean? Then the Audials Podcast of the Month could help you.
Song Lyrics Recommendation
A lot of songs are all about romance. Our song lyrics recommendation, on the other hand, is an example of how it works quite differently. Learn more in Audials Lyrics.
The Artists of the Month
In Audials Tribute you can find wishlists with songs by artists who recently had their birthdays. Maybe you will find your favorite artists there too?
Tip of the Month
In the Television menu item in Audials One and Audials Movie, you can add a live stream by copying its URL into Audials and saving it as a favorite. You can find the instructions here.
You missed an Informer?
Audials News
THIS ARTICLE