Audials News
Get the latest news and find out what makes Audials Software so popular
New! Audials Informer November 2020
Find replenishment here, so that you are well supplied with music, movies, and series in November. Look forward to the best entertainment!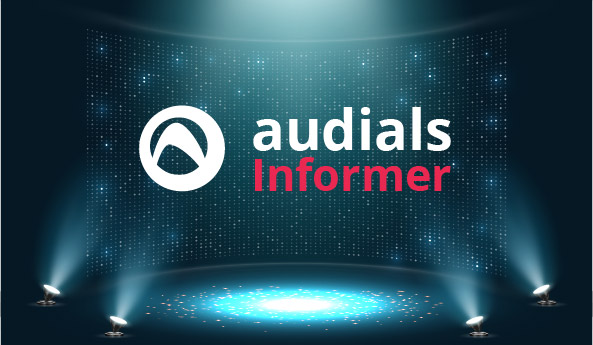 Brand New
Also this month there are new songs worth listening to! Fulfill the Brand New wish list to get the latest music right away.
Rock, Video Hits, and Much More
Would you like to receive the whole range of genres as charts wish lists? In Entertain Music you will find wish lists for genres such as pop, rock, dance, US singles, music videos as well as an oldies wish list.
What Movies and Series are there this Month?
Music for Every Mood
Regardless of whether you do sports, need cheerful music to get the day off to a good start, or just want to relax: you'll find a matching wish list in Audials Moods.
Indie Songs
Or do you want something different? In addition to music from different genres, Audials Moods and Brandnew, you'll also get the best independent hits.
Lyrics of the Month
A song from Nothing But Thieves gives you something to think about this month because it's about the relationship between the human pursuit of freedom, individuality and technology.
Tip of the Month
Audials software allows you to record tons of songs and movies. But how and where do you store them best? Here you will learn how to set the location and filename for all your recordings, so a manual renaming or reordering is not necessary.
You missed an Informer?