Audials News
Get the latest news and find out what makes Audials Software so popular
New! Audials Informer September 2020
The Audials Informer for September contains wishlists with songs from different genres and an overview of the film and series novelties for you. At the tip of the month, we explain how to quickly record many songs from the radio.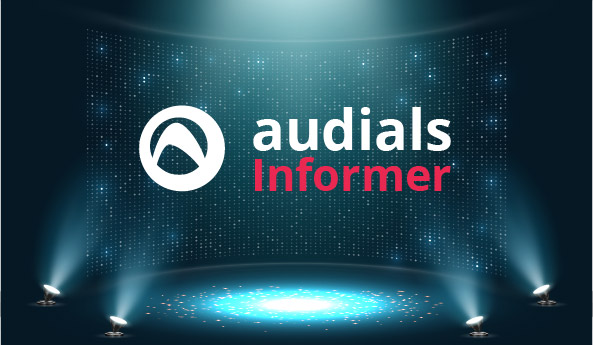 The Latest Chart Hits
Find out in Audials Brandnew which songs have been released recently and be up-to-date.
Entertainment for Every Musical Taste
It doesn't matter if you like all genres or if you stay true to one musical style: In Entertain Music you will surely find the music you like.
Film Soundtracks and Tips
You watch movies also because of the soundtracks? In Audials Movies and Soundtracks, we compile a monthly wish list for you with songs that appear in movies or series. Besides, you will receive movie and series tips.
Songs for Relaxation and Good Mood
Whether you want to spend time with your loved ones, relieve stress, relax or simply need cheering up: Audials Moods wish lists will help you.
Lyrics of the Month
This month we recommend a lyrics of the band Evanescence, you can get the lyrics here: Audials Lyrics.
Independent Charts
Would you like to hear something different for a change from the genres you always liked? Then just try the Independent Charts.
Tip of the Month
You missed an Informer?
Audials News
THIS ARTICLE