Audials News
Get the latest news and find out what makes Audials Software so popular
New! Audials Informer October 2021
Audials has selected for you the best films, series and chart hits! Get the recent singles with the Brandnew wishlist or further music hits from the genres pop, rock, dance, additionally the US singles and music videos in Entertain Music. Get in the mood for autumn with the suitable Audials Moods wish list or listen to the new independent songs.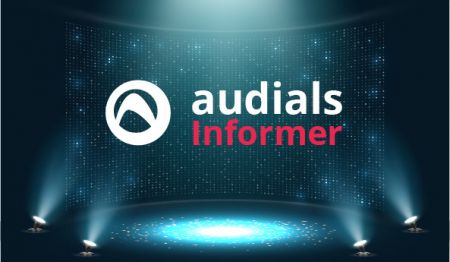 Tip of the Month
Audials now records video streams in the internal recorder, i. e. without a web browser. Select films and series that you find interesting in Audials directly and record them there, too. We show you in this article how to use the internal recorder in the new Audials 2022.
Brandnew
A list of hits by Ed Sheeran, Demi Lovato and others. Access the Brandnew charts.
Entertain Music
Get currently popular songs by Ava Max, Shakira, Olivia Rodrigo etc. sorted by genre in Entertain Music.
Music According to Your Mood
Choose between happy, autumnal, relaxing or melancholic music in Audials Moods.
Independent
Discover with this wish list new independent artists.
Video Streaming Tips
Good entertainment is provided with The Social Network on Amazon Video and the final seson of Lucifer on Netflix. Further film and series recommendations.
Lyrics of the Month
This month we would like to recommend a song to you that shows how important it is to question the expectations of others and not to lose sight of your own goals and interests. Open the lyrics.
You missed an Informer
Audials News
THIS ARTICLE