Each month the well-known streaming service Amazon Prime Video presents new series, movies and documentaries that many people around the world enjoy watching. The problem is that your favorite movie will not always be available on Amazon Prime because the content is updated regularly. What can you do in order to be able to watch your favorite videos again and again?
First of all, you have to know that Amazon Video downloads are not possible. You can record videos with a tool that does the job of an Amazon Video downloader by recording from the screen. As various manufacturers offer their tools on the internet, we have searched for the best ones and will compare their pros and cons in this article.
Important: DMCA 1201
The US Copyright Act (DMCA) stipulates in Article 1201 that no "effective protection" of copyright-protected content may be circumvented.
The tools "Audials Movie" and "Audials One" presented here fully meet these requirements.
More information
The best Amazon Prime recorders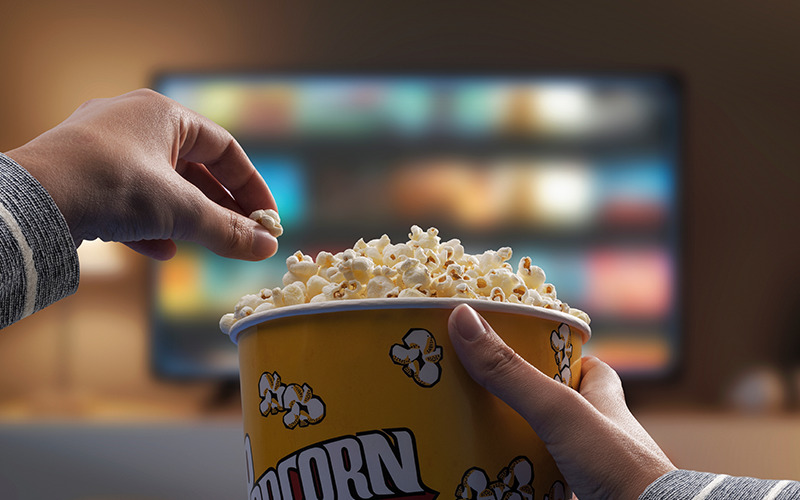 ---
Here is the list of the best software to record video streaming from Amazon Prime Video on your Windows 11 or 10 PC.
1. Audials Movie
Audials Movie offers users many features so that you can easily capture Amazon Prime Video or Amazon Freevee in MP4, MKV, WMV, AVI and watch the movies or series later.
Audials Movie enables you to save videos in HD automatically in the optimal frame rate. If you activate the GPU encoding, Audials Movie will use the maximum performance of your computer to provide a high quality video that you will enjoy. After the video is recorded, the tool will automatically search for movie tags.
If you do not want to watch the video while it is recorded, then save time! You can play it back and record it in 2x speed. With the batch recording function Audials Movie will save all movies you desire for you overnight.
Remove any parts from your video you do not need with the video editor and cropper. An automatic ad detection automatically removes Amazon Freevee ads.
Furthermore, Audials Movie is not just for Amazon Prime. You can also use it for your Hulu, Netflix, Disney+ or other subscriptions.
You are skeptical when some manufacturers of recording tools ask you to enter your Amazon Video login data into their software? Then don't worry! Audials Movie will not ask you for your credentials because you can play back Amazon Prime in your browser, as usually.
Please note that Audials Movie only supports Chrome, Firefox and Edge, but not other browsers like Opera. The tool can be used only with Windows or Apple (via Parallels). You can purchase Audials Movie with a 14 days money-back guarantee.
Pros:
get high quality video recordings of Amazon Prime or Amazon Freevee in HD
Audials Movie chooses best frame rate
GPU encoding
automatically searches for tags
2x recording speed
video cutter and cropper
automatic ad detection for Amazon Freevee
also get the subtitles
batch recording
records other streaming services
your Amazon Video login details are NOT required
14 days money-back guarantee
Cons:
does not support the Opera browser (but only Chrome, Firefox and Edge)
only available for Windows and Apple (via Parallels)
2. StreamFab Amazon Downloader
StreamFab Amazon Downloader by DVDFab records series and movies from Amazon Prime Video in the MP4 or MKV format and optionally adds subtitles and removes the ads if you have a free Amazon Prime Video account. With the batch mode, you can record all episodes of a series simultaneously. To start recording, open the VIP Services menu item and click Amazon. Log into Amazon Prime in the StreamFab software, search for the video and start recording. That means that the user is forced to enter his streaming credentials, otherwise the software will not work because there is no alternative recording method.
Pros
easy usage thanks to streaming provider tiles
saves subtitles
batch recorder for series
Cons
only MKV and MP4 video formats available
user has to enter his Amazon login data into StreamFab
3. PlayOn
With PlayOn, the only thing you need to record Amazon Video is to find it with the built-in browser and to click the recording button. PlayOn will save the desired video to your PC. It is an option to record the subtitles, too. The search function of PlayOn could be a problem for those who do not like to entrust their Amazon credentials to anybody because PlayOn will ask you to do so, otherwise recording is not possible.
Pros:
very simple to use
subtitles are optional
Cons:
asks you for your video streaming service login data
No GPU support
4. Wondershare Filmora
Furthermore, we would like to present you the Wondershare Filmora screen recording software that can record any video content that is played back on your screen in MP4, WMV, MKV, AVI, and many other formats. Its user interface can seem a bit confusing to a beginner, as the screen recording feature is not really highlighted.
To start recording, click Record in the upper left menu and then choose Record PC Screen. Wondershare Filmora will start the Amazon Video app and show you a small recording window where you can set the screen recording area and the settings. Click the red button to start and F9 to stop recording. You can add captions, exclamation marks and icons to the video. However, this should be relevant for few people
A disadvantage of Wondershare Filmora is that it records in realtime, so recording will take the same time as needed for playing back a video. Further features that make recording more agreeable like batch recording are not included in Wondershare Filmora.
Pros:
recording videos in various formats
universal screen recorder
Cons:
confusing user interface
records in 1x speed only
no further features that make recording more comfortable
Best Amazon Prime Video downloaders at a glance
---
Here is an overview of all the described tools:
Audials

Movie

StreamFab
Wondershare
Recording speed

2x

no info

1x

1x

Batch recording
✔
✔
-
-
Amazon Prime credentials required
-
Yes

Yes

-
Best frame rate automatically
✔
-
-
Price
$29,90
$69.99*
$69,99
$51,99*
Summary
---
There are many interesting tools for recording streaming services like Amazon Prime Video. If the recording quality is not really important for you, a screen recorder will be the best choice for you. It allows you to create tutorial videos or to record computer games.
But if you are interested in high quality recordings and building up a video library you will often use the recording tool. Then it will be useful to record several videos overnight or to use the highspeed recording feature. In this case, Audials Movie is the best tool to capture Amazon Prime Video.
Get on board today and benefit from all Audials Movie features with a 14 day money-back guarantee!
FAQ
---
How can I download videos from Amazon Prime Video?
There is an Amazon Prime Downloader feature in the Amazon Prime app for iOS, Android and other devices. If you download a video this way, you will be able to watch it offline. Please note that a download could not be available for all content. Streaming downloads normally expire and you will need to download the video again to watch it offline.
This could be of interest for you:
Please note
Videos from Amazon Video™ are copyrighted. Any redistribution of them without the consent of the copyright owners may be a violation of the law in most countries, including the USA. Audials AG is not affiliated with Amazon Video™, nor the company that owns the trademark rights to Amazon Video™. This page is provided for compatibility purposes only, and in no case should be considered an endorsement of Audials Software products by any associated 3rd party.