How to record Netflix on Windows PC, Mac, iPhone, Android for free
Last update: November 17th, 2022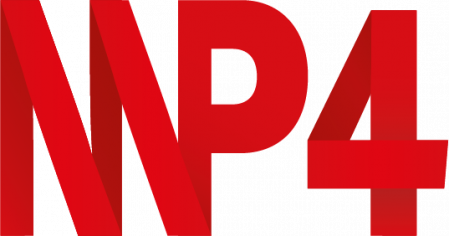 Netflix is the most popular video streaming service. It is offering great movies and series. While the Netflix app provides a download feature for offline viewing, this is very limited and will not allow you to export videos as file.
However, with the tools described here, you can record Netflix videos and series in the highest quality, saving them as mp4 video files on your Windows PC or Mac. It is even possible to record Netflix videos at up to 4x speed and to get subtitles in any language!
Like this, you can easily view Netflix offline on other devices like TV, android mobile phone, iPhone, DLNA or NAT devices, or burn them to DVD or BluRay.
Important: DMCA 1201
The US Copyright Act (DMCA) stipulates in Article 1201 that no "effective protection" of copyright-protected content may be circumvented.
The tool "Audials Movie" presented here fully meets these requirements.
More information
Learn with only 3 easy steps how to record Netflix video streaming
from screen and save as MP4 video file.
How to Record Netflix on Windows 10 or 11 PC
Step 1: Install and start the Netflix recorder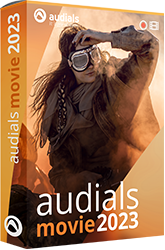 Download for free and without any registration the Netflix recorder tool "Audials Movie" and install it on your Windows PC. It is easy to uninstall if not wanted.
Start the Audials Movie software and switch to the "Video Streaming" section. Select the profile with the desired video file format (f. e. MP4) from "Format" on the downside of your screen.
Step 2: Start the Netflix movie or episode
Click the Netflix tile in Audials Movie. Now a window appears where you will be asked which browser you want to use: Chrome, Edge or Firefox or the built-in browser of Audials. Here you can define which subtitles you need to be recorded, the recording speed (at up to 4x) and the resolution (720p or FullHD 1080p).
Click Record to proceed. Now Audials Movie is ready for recording.
Open netflix.com in your Chrome, Firefox or Edge browser and select the movie or episode that you want to record. If you have selected the built-in browser, choose the Netflix video that you want to record directly in Audials.
The recording of the video stream will start when playing the video. Make sure the video is played in original size so that the best possible quality can be achieved. Your progress of the recording will be displayed in the control window.
Step 3: Audials Movie will record and save Netflix video to your Windows PC
When the recording of the video stream is complete the movie or episode will be transferred to the Audials playlist on the right side of your screen.
The Netflix video streaming can be recorded and saved to your Windows Computer in the video file formats MP4, WMV, AVI, 3GP or others. The Audials Windows software will tag the file of the movie or the episode of a TV series afterwards. You can now play the video with Audials or drag and drop it into another application or Windows explorer to export it.
Now you know how to record Netflix on PC.
Advantages of Audials Movie
This optimized high-quality streaming video recorder for Windows or Mac provides you with best-possible results:
easy-to-use Netflix recorder
Highest resolutions up to Full HD
record whole series at once
High-Speed recording (4x speed)
Scheduled batch recording to record many movies at once
Subtitle support
High quality video encoder, recording directly from GPU
cut and crop your videos
Audials Movie wins any competition contest in reviews
Why is Audials Movie better than other video streaming recorder tools? Because Audials Movie could directly record Netflix video streaming from PC graphics card with predefined optimized settings for Netflix streaming services, records automatically episode-by-episode your favourite Netflix series and it is even cheaper than the other paid Windows tools.
Netflix Video Stream Recorder Software for Windows 11, 10, 8
and Apple Mac OS with Parallels
System requirements for Audials software
Windows

1 GHz CPU

2 GB RAM

1 GB hard drive space for installation

broadband Internet access
Best Free and Paid Netflix Recorders for Windows
This provides a comparison of the functionality of the best available tools to record Netflix:
* Standard subsription with DemoCreator
** lifetime
*** monthly
How to record Netflix video streaming on Mac
It is possible to record Netflix videos on Mac devices with Audials Movie. Here it is described how you can do that. Alternatively, you can use one of the other Netflix recorders that works for Mac.
How to record Netflix Free on Android and iPhone
If you have a Samsung, LG, or OnePlus smartphone with Android 10, you will be able to record videos for free with the built-in screen recording tool. Just pull down the quick settings tile and tap the "Screen recorder" icon. You will be asked to allow the device recording from screen and then you can start. Do not forget to check in Settings -> Advanced whether all settings are correct.
If this does not work, there is a futher option: Installing a screen recorder for Android, for example the free AZ Screen Recorder.
iOS 11 or a later version of it also allows you to record from screen for free with the built-in screen recorder. You will find the screen recording app by swiping up from the bottom of your iPhone screen.
You have further possibilities to watch Netflix on Android and iOS:
iPhone, Android: Use the Netflix app as a free Netflix downloader
Step 1: Open the Netflix app.
Step 2: Navigate to the movie you like to download. Hit the "download" option.
Step 3: Once the download is complete, switch to "downloads" section.

Limitations of Netflix offline downloads
Netflix provides a way to download and save videostreams as video files to your hard drive so you could watch them offline later. But not all movies and series are available for download and you can download the video files to your mobile device only with an official Netflix app with the following requirements:
smartphone or tablet running Android 4.4.2 or iOS 9.0
latest version of the Netflix app
the ability to stream Netflix in HD. Otherwise you'll have to download videos at lower resolution.
Please keep in mind the following things when you use the direct download from Netflix:
The downloaded files will expire after 7 days or a period that is required due to licencing.
If you cancel your Netflix account, you will also lose the downloaded videos.
You will not be able to watch downloaded videos and series that are no longer available on Netflix.
It is not possible to use the download feature of Netflix on a MacOS, Linux or Ubuntu device.
iPhone: Record on Windows or Mac PC and move file via iTunes
Step 1: On your Windows or Mac PC, use the tool "Audials Movie", and record the Netflix movie or episode, like described above.
Step 2: Right-click onto the video file, call "Export to > iTunes".
Step 3: Connect your iPhone via USB.
Step 4: Use iTunes to copy the video file onto your iPhone.
Conclusion
There are many free or paid tools and ways how to record Netflix.
The best value is provided by Audials Movie, which also serves you perfectly to easily copy the movies and episodes to your mobile phone and offers you extra features like batch recording and highspeed recording.
Get on board today and get Audials Movie with 14 days money-back guarantee!
Customer reviews





Does what I wanted
It works great with recording streaming video on the computer from the internet. It does just want i wanted it to do.






Worked good
It worked like I wanted it to and like they said it would, I would recommend it to anyone who wants this type of product
About Netflix
When you think movie streaming, one of the names that first pops up in your head has to be Netflix. With a monthly subscription of about $8.99, Netflix offers a large selection of movies, TV shows and music videos which can be streamed instantly over the internet using multiple portable devices (Smartphones, Tablets, Netbox, Xbox 360, PS3, Nintendo Wii, Blu-ray Players, HDTVs, iPad, iPhone, Kindle Fire, Roku etc. are all included).
With Netflix you've got access to top HD TV shows like The Baby-Sitters Club, Ugly Delicious, The Confession Killer, Big Mouth, Lenox Hill, Tiny Pretty Things, Cobra Kai, The Crown, Ratched, The Umbrella Academy, Dark, The Witcher, Hannibal, Community, Money Heist, Ozark, Stranger Things and more.
You can also watch movies such as Enola Holmes, Miss Americana, Da 5 Bloods, Extraction, The Lovebirds, and much more.
FAQ about recording Netflix:
1. Is it possible to record Netflix video streaming to my PC?
Yes, you can screen record movies, series and documentaries from Netflix to MP4 files with a Netflix recorder software like Audials Movie.
2. How do I record Netflix?
Start Audials Movie and choose the desired video format in the lower part of Audials Movie. Open Video Streaming and click Netflix. Follow the instructions that you will be given. Play back a video in your browser and Audials will record and save it to your computer.
3. Is Audials Movie a Netflix downloader?
No, Audials Movie does not circumvent copyright protection and it is not a Netflix downloader. It exclusively accesses unencrypted images of the video stream being played by the screen recording technology. In other words, Audials Movie records the content from your PC's graphics card.
4. Can I download content from Netflix?
Yes, if you install the Netflix app on your mobile device, you will be allowed to download videos from Netflix for free in order to watch them offline. However, these downloads will expire. That's why it is better to use a recorder software and to watch Netflix free whenever you want, even when the content is not available on Netflix anymore.
5. Is it possible to record Netflix on a DVR?
No, this is not possible. And it is not necessary because Netflix provides you compatiblity with many devices to watch your content anytime you like. As described on this page, there are also many ways how to record Netflix with screen recorders.
Please note
Movies and videos from Netflix.com are copyrighted. Any redistribution of them without the consent of the copyright owners may be a violation of the law in most countries, including the USA. Audials AG is not affiliated with Netflix™, nor the company that owns the trademark rights to Netflix™. This page is provided for compatibility purposes only, and in no case should be considered an endorsement of Audials Software products by any associated 3rd party.