Learn here how to screen record Hulu in 3 easy steps at up to 2x high speed in order to watch your Hulu recording offline.
Important: DMCA 1201
The US Copyright Act (DMCA) stipulates in Article 1201 that no "effective protection" of copyright-protected content may be circumvented.
The tools "Audials Movie" and "Audials One" presented here fully meet these requirements.
More information
Record Hulu with Audials Movie on WIndows 11 or 10 PC
---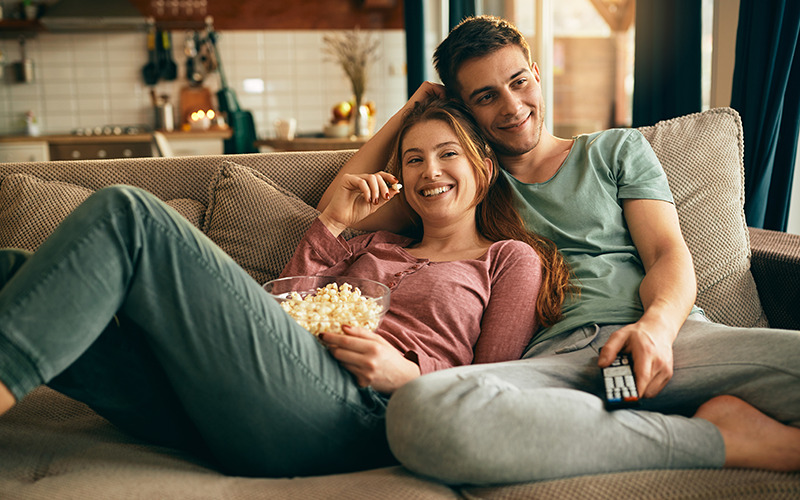 Audials Movie is a practical tool that will screen record Hulu videos and save them to your PC.
record Hulu shows and movies at up to 2x high speed
save subtitles in any language while recording
use the speech boost: The dialogues in your movies usually are unintelligible and the background noises too loud? Add volume to speech.
Step 1: Download, install and start the Hulu recorder ,,Audials Movie"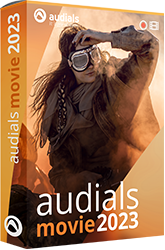 Download for free and install the Windows software Audials Movie. It´s easy to uninstall if not wanted and a registration is not necessary.
Start Audials and switch to the "Video Streaming" section to record Hulu.
Choose a video format by clicking "Format" on the downside of your screen, for example MPEG4.
Step 2: Play back the video in Hulu
Click the "Hulu" tile in Audials Movie and choose the recording settings, for example the speed, subtitles or audio settings. Open hulu.com in your Chrome or Firefox browser and select the movie or episode that you want to record. The recording of the video stream will start directly when playing the video.
Make sure the video is played in original size so that the best possible quality can be achieved. Your progress of the Hulu recording will be displayed in the control window.
Step 3: Audials Movie will automatically record Hulu
When the recording of the video stream is complete the movie or episode will be transferred to the Audials playlist on the right side of your screen. The Hulu video streaming can be recorded and saved to your Windows computer in the video file formats MP4, WMV, AVI, 3GP or others. The Audials Windows software will tag the file of the movie or the episode of a TV series afterwards. You can now play the video with Audials or drag and drop it into another application or Windows explorer to export it.
Record easily from any video streaming service with Audials Movie
---
The Hulu recorder Audials Movie has the advantage of preconfigured settings for recording and saving video from the most popular streaming platforms. All other video streams can be recorded with the program's three different streaming methods. Using the preconfigured recording settings, record Hulu videos with ease.
Get started now risk-free with a money back-guarantee!
You can now use the best media software for retrieving and editing free entertainment on your computer at a low price. Don't miss out on this opportunity!
How to download movies and shows Directly from Hulu to Android, iPhone, iPad, Amazon Fire tablet
---
Hulu offers users who have subscribed to Hulu (No Ads) and Hulu (No Ads) + Live TV to download some content and watch it offline. Then you have only to find a video that has a download button and to tap it. Then you will find the video in Downloads. But this feature is available with the following restrictions:
Downloads are available for specific mobile devices only
The downloads will expire after 30 days if you will not watch them or earlier if Hulu decides to completely remove the content. If you start the video, it will expire after 48 hours.
Not all videos have this download feature
You will lose the downloaded content if you cancel your Hulu subscription
How to record Hulu on Mac
---
If you want to screen record Hulu on Apple Mac, you can use a Hulu recorder tool that works for Mac, for example EaseUS RecExperts or Wondershare UniConverter.
Alternatively, there is a way that needs a bit more effort: Use Audials Movie on your Mac device by installing Parallels on your PC. Here it is described how to install Parallels.
How to capture live TV with Cloud DVR
---
You can record 50 hours of live TV shows with the cloud DVR feature of Hulu. Just open the Details page of a video and click the Record button. You will find the video in My Stuff -> Manage DVR. The video will be stored in the Hulu cloud storage. Please note that you will lose your recordings if you cancel your subscription.
Comparison of the best tools to screen record Hulu
---
Here you can compare the prices and features of the best Hulu recorders:
The best TV shows and movies whenever you want to watch them
---
With Hulu, you've got access to top HD TV shows and movies like Honeyland, Shoplifters, Parasite, Portrait of a Lady on Fire, The Social Network, Mission: Impossible - Ghost Protocol, The Nice Guys, Ramy, Atlanta, Justified, Mrs. America, and many more.
About Hulu
---
Hulu is an online movie streaming platform offering ad-supported, on demand streaming videos (this includes movies, TV shows, cartoons, documentaries, music and games). Well received especially for being the first streaming service to offer full current seasons and a collection of back seasons from popular TV channels and content companies (CBS Corporation, The Walt Disney Company, The CW, ABC, NBC, FOX, Lionsgate, Comedy Central, Sony Pictures, Paramount, Warner Bros, Ted, MTV), Hulu has gained a top place in the online streaming industry, counting millions of visitors per month.
FAQ
---
Can you screen record Hulu?
Yes, you can screen record Hulu if you have a screen recorder software like Audials Movie.
Could you explain me how to screen record Hulu on a Windows PC?
Step 1: Launch Audials Movie and open "Video Streaming".
Step 2: Click "hulu" in Audials Movie.
Step 3: Follow the instructions given in Audials Movie: Choose the web browser you want to record with and if necessary, activate subtitles recording. As soon as you have re-started your web browser and start to play back a Hulu video, Audials Movie will detect and record it from your screen.
How can I screen record Hulu on iPhone or Android?
Subscribers of Hulu (No Ads) and Hulu (No Ads) + Live TV can download Hulu videos directly from the Hulu app on their iOS or Android mobile phone. Start the Hulu app and open the "Downloadable" section. Choose a movie or series episode and tap the download button.
Alternatively, you can record Hulu content on a Windows PC with Audials Movie and transfer it to your mobile device.
Please note
Hulu™ TV Shows are copyrighted, and any redistribution of them without the consent of the copyright owners may be a violation of the law in most countries, including the USA. Audials AG is not affiliated with Hulu™, nor the company that owns the trademark rights to Hulu™. This page is provided for compatibility purposes only, and in no case should be considered an endorsement of Audials Software products by any associated third party.