Audials News
Get the latest news and find out what makes Audials Software so popular
The Audials 2023 Reviews
Audials is constantly working to make recording music and video streaming as convenient and easy as possible for you. Bloggers and journalists took a look at Audials One 2023 and below are the results they came up with.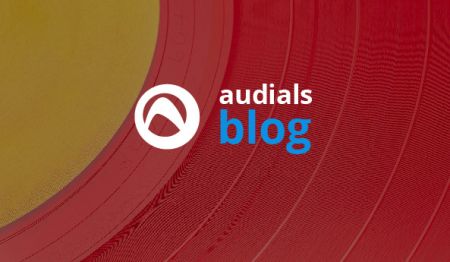 maketecheasier.com
"Ever wish you could stream and record all your favorite shows, movies, music, and podcasts on the same platform? Audials One 2023 is a powerful multimedia recorder capable of not just recording, but optimizing audio and video to help you create your own personal library to watch whenever you want."
"Audials One 2023 lets you watch, listen to, and record streaming and live TV, video podcasts, music from streaming services, Internet radio, and podcasts. What's great is that the software also works as a media library."
"It's easy to explore and search for music, find radio stations to tune into, and discover new and favorite podcasts using their respective category buttons on the left."
"Audials One 2023 makes recording streaming video as easy as possible."
digitalconnectmag.com
"Audials One 2023 features an outstanding video editor that you can use to crop, cut and export parts of any recorded video."
"Several times, you are not able to find the subtitles of the video content. However, with Audials One 2023, you can import the subtitles directly from streaming services like Amazon, Disney+, Netflix, etc."
"Audials One 2023 displays all your audio and video files so that you don't have to go through the unnecessary hassle of finding them on your device."
"Moreover, it is fully optimized to offer high-speed recordings and editing. It also comes with a demo mode to get familiar with its features."
PC WELT (pcwelt.de, translation)
"Audials One 2023 is the universal tool for recording streaming content such as videos and music locally on the PC."
"For example, content streamed from Netflix can be recorded in up to four segments at the same time, so that the recording takes only a quarter of the film length."
PCGH (pcgameshardware.de, translation)
"Audials, a company from Karlsruhe, has come up with a few features that are intended to make recording more convenient. With the batch recorder, several films can be automatically saved one after the other. If you want, you can also add subtitles."
"Anyone who is tired of Netflix & Co. films and TV series disappearing again and again can create their own archive."
Ahadesign (ahadesign.eu, translation)
"And then it's also possible to boost the speech for certain film sequences, for which a new soundtrack is added. This is particularly useful when the dynamics in a blockbuster are too high. Background noise, music, etc. are usually much louder than speech. Not everyone likes that and in some films it's extremely exaggerated."
,,The tag search has been redesigned and automatically inserts movie tags found from the Internet. You don't have to look for it yourself."
,,Very similar to movies, the new tag editor can also be used for music. Even missing tags can be found automatically via a web search."
,,Highly recommended."
The highlighting is not in the original texts.
Audials News
THIS ARTICLE