In the last few weeks, AI has been a hot topic in the media, not least because of ChatGPT and Microsoft's Bing Chat AI. The number of ways of how AI can be used is overwhelming, and you can already use AI in everyday life. For example, you shot your own video and are not satisfied with the quality? Or you recorded a streaming movie from Netflix, Amazon Prime Video, etc. and the resolution is not high enough? Then use artificial intelligence to improve your videos. Because there is AI video enhancer software that makes videos sharper and adds missing details to the film.
Here we have compiled a list of the best AI video enhancer tools.
Important: DMCA 1201
The US Copyright Act (DMCA) stipulates in Article 1201 that no "effective protection" of copyright-protected content may be circumvented.
The tools "Audials Movie" and "Audials One" presented here fully meet these requirements.
More information
A list of the best AI Video Enhancer Software for Windows 11 and 10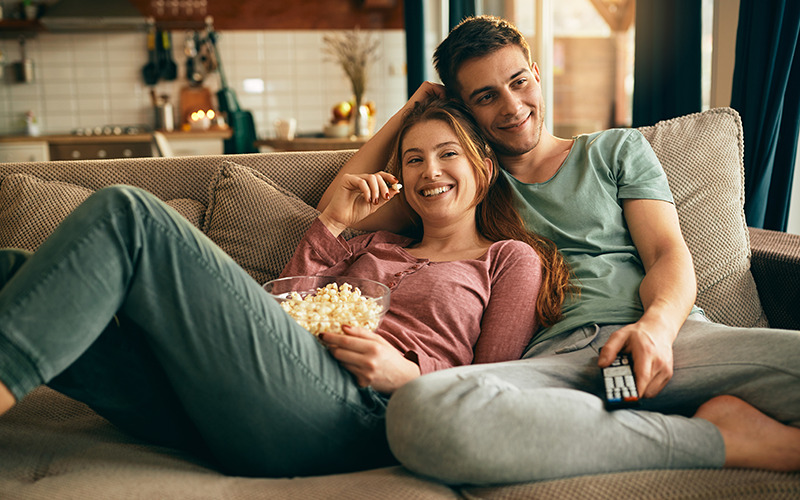 ---
There are two types of AI video enhancers: The online AI upscalers have the advantage that you do not need to install software and use your PC's memory for quite some time to improve your video. You have to consider whether you want to entrust your data to the website operator. Many online enhancers have to be payed for each processed video and that can be expensive for movies.
To avoid this, you can buy an AI video enhancer software and improve as many videos as you need. Although this is a cheaper alternative, such a software often costs several hundreds of dollars. Of course, this is understandable because a long video contains thousands even hundreds of thousands of frames and all of them need to be optimized.

1. Coutout.pro AI Video Enhancer
Cutout.pro is an online video enhancer that upscales your videos, removes interlacing, stabilizes shaking or improves with videos with a lot of motion. You only need to upload your video on the Cutout.pro website to get the enhanced version of your video in the MP4 format. Cutout.pro supports videos in MP4, WEBM, MOV and GIF formats. The file size should be not more than 2GB. The powerful tool upscales videos in up to 4K. However, please note that improving an entire movie of 2 hours will cost $599. This is rather expensive for video entertainment lovers.
Pros
easy-to-use
upscaling up to 4K
stabilizes shaking
interpolates motion
Cons
very expensive because you have to pay for each video
only MP4 output format
2. Topaz Video AI
Topaz Video AI is a further AI video enhancer that additionally has a deinterlacing, shake stabilization and a motion interpolation feature. Topaz upscales your video to 4K, makes even slow motion videos smooth and removes ugly interlacing effects.
AI video upscaling currently is a tedious process because if you decide to improve a 120 minutes movie with 24 frames per second, you will need to optimize 172,800 images. The older your PC, the more time it will take to process the movie. That is why it is important to use the maximum power of your PC. With Topaz, you can decide whether you use the entire memory of your PC or not. So even if you need to work on your PC during the upscaling process, you will be able to use less memory for it.
Topaz Video AI is a software, that means that you can use it for as many videos as you like once you have purchased it. However, with a price of $299 it is rather expensive, too.
Pros
define the percentage of the memory used
get an upscaled 4K video
Cons
3. Neural.love
The AI upscaler Neural.love offers several AI-driven online tools to improve images, audio and videos and one of them is the AI online upscaling feature. The only thing you have to do is upload your video on this page.
With the monthly subscription, you will get 300 credits to be able to optimize a 3-minute video. Further 300 credits can be bought for $57. Hence it seems that Neural.love is rather designed for short video clips.
Besides videos, Neural.love has further AI tools, for example the Free AI Art Generator or a generator for avatars.
Pros
good to optimize short videos
upscales to 4K
Cons
subscription not sufficient for movies or series
expensive
4. AVCLabs Video Enhancer AI
AVCLabs Video Enhancer AI not only sharpens videos and upscales them to 8k, but also optimizes the colors, removes noise and interpolates. Once you have installed the software, select the appropriate model that suits best to your needs. Then select the required settings like output format, resolution and output folder. AVCLabs Video Enhancer AI supports the most common output formats like MP4, MKV, AVI and MOV. You can also select how much memory the process will need. Optionally cut out the parts of the video that you do not need and then start the upscaling process.
One of the advantages of this AI upscaling software is its lower price.

Pros
easy to use
choose among many output formats
relatively low price
upscales to 8K
Cons
will work very slowly on older PCs
good PC required
5. DVDFab Video Enhancer AI
DVDFab Video Enhancer AI by DVDFab is a software that improves the video quality, contrast, color saturation and upscales videos to 8K. It supports the MP4 and MKV video format. After you have started the software, select your video, choose the output format and the suitable AI model and start the optimizing process.
Pros
easy to use
relatively low price
upscales to 4K
low price
Cons
only two output formats
will work very slowly on older PCs
good PC required
The Best Free AI Video Enhancers for Windows
If you just want to try out whether you will like AI upscaling, you can start with free tools. Here are some of the best AI upscalers:
6. Video2x
Video2x is an AI enhancer for videos, GIFs and images that is available on GitHub. That means that installing and using it will be too complicated and not recommended for those who are not developers.
Pros
free
upscales videos up to 4K
Cons
poor UI
difficult to install for non-developers
7. Aimages Online Video Enhancer
A further free AI video enhancer is Aimages (website aimages.ai). Although it offers paid plans too, you can try the tool for free and enhance 3 videos up to 4K. It is an online tool and installing software is not necessary.
Pros
installing software not required
enhances video up to 4K
Cons
not more than 3 videos, then you will have to decide whether you start with a monthly paid subscription
You did not find what you were looking for? On this Wondershare page you will find further interesting AI upscaler software.
Comparison of the best AI video enhancer software
Here you have an overview of the AI upscaler tools presented on this page:
| | Cutout.pro | Topaz | Neural.love | AVCLabs | DVDFab | Video2x | Aimages |
| --- | --- | --- | --- | --- | --- | --- | --- |
| Type | online tool | software | online tool | software | software | software | online tool |
| Operating System | any | Windows/Mac | any | Windows/Mac | Windows | Windows | Windows/Mac |
| Upscaling to | 4K | 4K | 4K | 8K | 4K | 4K | 4K |
| Price | $599 for 120 minutes | $299 | $30 per month for 3 minutes | $119.95 per year | $79.99 per year | free | free/paid |
FAQ
---
Can you upscale the quality of your videos?
Yes, there are lots of AI video upscaler software (aka AI video enhancers) that can improve your video clips, movies or series and convert into 4K or even 8K videos.
Is there any free AI video upscaling software?
No, unfortunately there are no completely free AI video enhancer tools. All of them can be tried for free for a limited period and after that you need to decide whether you will continue using them.
Why is AI video upscaling important?
Possibly you have a 4K TV and want to play back your old DVDs or streaming videos that you have recorded on a PC. In such cases, the device can upscale the video, but you will get the best quality with an AI video enhancer.
Please note that the maximum resolution of streaming recorders like Audials One and Audials Movie and many others is only HD or Full HD. So if you want to get a higher resolution, an AI upscaler software will help you.
Please note
Videos from streaming services are copyrighted. Any redistribution of them without the consent of the copyright owners may be a violation of the law in most countries, including the USA. Audials AG is not affiliated with any streaming service, nor the company that owns the trademark rights to the streaming services. This page is provided for compatibility purposes only, and in no case should be considered an endorsement of Audials Software products by any associated 3rd party.