Peacock offers a wide variety of movies and series. However, they are not available on the platform at all times. Which is why it would make sense to record Peacock videos and save them as files on the PC before the streaming service removes them. That way, the content can be watched anywhere, anytime.
The only thing you need is a Windows PC and a tool to record Peacock TV .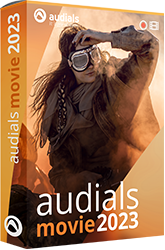 Peacock video streaming recorder
With Audials Movie, you can record video streaming content in high quality, remove ads with the video editor and manage your videos on many devices. Try Audials Movie now for free!
Important: DMCA 1201
The US Copyright Act (DMCA) stipulates in Article 1201 that no "effective protection" of copyright-protected content may be circumvented.
The tools "Audials Movie" and "Audials One" presented here fully meet these requirements.
More information
How to Screen record on Peacock with Audials Movie on a Windows 10 or 11 PC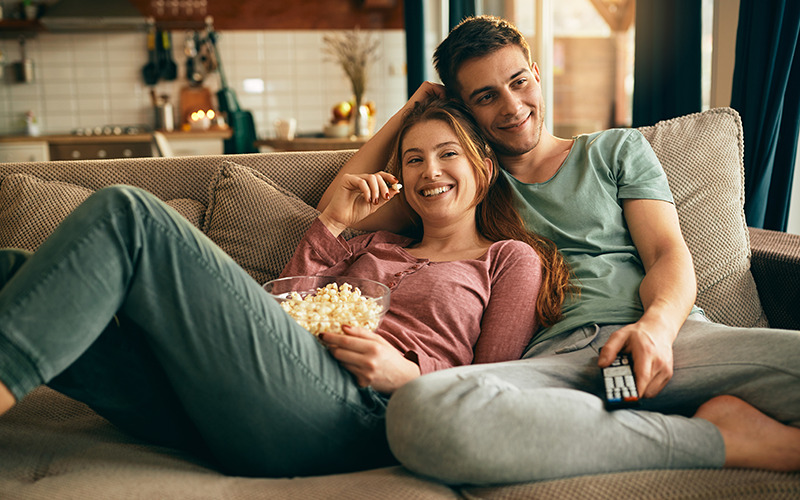 Audials Movie is practical tool to screen record any content on Peacock TV.
---
Step 1: Download and install the Peacock recorder "Audials Movie"
Download the Windows software "Audials Movie" and install it. It is free and a registration is not necessary. It´s easy to uninstall if not wanted.
Start the Audials Movie Windows software.
Step 2: Play back the video in Peacock
Switch to the "Video Streaming" section. There will be tiles for the most important streaming services. Click the "Peacock" tile and follow the instructions given in the small recording window that will appear.
Open peacocktv.com in your Chrome or Firefox browser and select the video that you want to record. The recording of the video stream will start directly while playing the video. Make sure the video is played in the original size to achieve the best possible quality. Your progress in the recording will be displayed in the control window.
Step 3: Audials Movie automatically saves the video
When the recording of the video stream is completed the video will be transferred to the Audials playlist on the right side of your screen.
You're able to screen record Peacock in video file formats like MP4, WMV, AVI, 3GP or others. The Audials Windows software will tag the file afterward. You can now play the video with Audials or drag and drop it into another application or open it in the Windows explorer to export it.
Now you know how to screen record Peacock TV.
Record a Peacock video and other video streaming services with Audials Movie
This Peacock recorder has the advantage of preconfigured settings for recording and saving videos from the most popular streaming platforms. Using the preconfigured recording settings, you can record a Peacock movie or show easily and whenever you want. All other video streams are also able to be recorded with the program's three different streaming methods, simply by clicking the "Other Source / Screen Recording Button".
Audials Movie is an excellent tool for recording video streaming
For its core features Audials software has received accolades regularly from trade publications and is therefore beloved by millions of users around the globe. Furthermore, Audials software provides its users with a high degree of convenience and additional functions at no extra charge. Get on board today!
Learn more about Audials Movie
How can you record Peacock on Mac?
---
Audials Movie will run on Apple Mac if you install Bootcamp or Parallels. There is one exception: Audials Movie does not work on M1 Macs.
To record Peacock on Mac, please do the steps described above.
About Peacock™
---
Peacock™ (peacocktv.com) is NBCUniversal's streaming service, offering a vast library of content including NBC classics, Universal films, and original programming, for example New Girl, Yellowstone, Suits, The Office, Bupkis, Mrs. Davis, Bel Air and more. Its pros include a free tier and exclusive content. Cons involve the fact that the free tier includes ads and doesn't offer full access to their library. To access all content, you need to upgrade to the premium tier. With the Peacock Premium plan, you can watch a great number of shows, movies and sports for $4.99 monthly or $49.99 yearly. If you do not want to see ads, subscribing to Peacock Plus is required ($9.99 per month or $99.99 per year).
Can you record on Peacock?
Yes, you can screen record Peacock TV on your Windows PC with the Audials Movie screen recorder. Many screen recorders are not able to screen record Peacock, you will only see a black screen. In contrast to them, Audials Movie offers special settings for Peacock so that you will not have a black screen.
How can I record Peacock?
Launch Audials Movie and open the Video Streaming menu item. Choose the desired output format by clicking Format on the downside of Audials. Click Peacock in Audials and play back a video on peacocktv.com. Audials Movie will detect the video, automatically record it and save it on your PC as a video file.
Can I record Peacock with DVR?
No, Peacock is a streaming service and not a TV channel, that is why you will need to screen record it. You need a screen recorder software for PC and play back the content on the PC in order to record Peacock.
Can I download Peacock videos for offline viewing?
Yes, if you are subscribed to Peacock Premium Plus, you will be able to download Peacock videos. That's possible on a mobile device or tablet with the Peacock app. Please note that not all videos are available as a download.
You have found a movie or show you want to watch later and you do not need it permanently on your device? Then just bookmark it.
Please note
Videos from Peacock™ are copyrighted. Any redistribution of them without the consent of the copyright owners may be a violation of the law in most countries, including the USA. Audials AG is not affiliated with Peacock™, nor the company that owns the trademark rights to Peacock™. This page is provided for compatibility purposes only, and in no case should be considered an endorsement of Audials Software products by any associated 3rd party.